Why Partnership?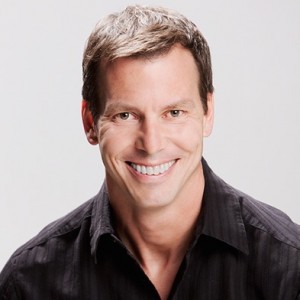 Ken Bechtel here, the creator and host of Speaking of Partnership.
Why did I pick the topic of partnership for my podcast?
Truth is, the topic picked me.
Having grown up on my family's farm in Central Illinois, I believed that I should be able to do it all myself.  Not needing anyone was a good thing.   And I got pretty good at it.
I wore the badge of self-sufficiency and independence proudly, until I realized it wasn't really a badge...it was armor. And it was keeping me from having the amazing experiences that partnerships provide.
My gut, what I call my "Yes", had been telling me for years that I needed to shift my beliefs and end this "solo performance" that was burning me out.
I knew I could not be the only person on their own "do it all yourself" island, so I decided to follow my "Yes" and partner with leaders from all walks of life to bring you our stories of where we have tripped up and where we have triumphed in our partnerships.
Our generous guests' personal stories are what you hear on this show. (Many have said it is the first time they have ever shared these stories publicly.)
Following my "Yes" turned out to be so important that I even bring you special episodes entitled "Follow Your 'Yes'".  During these episode our guests provide bonus stories of their personal experiences both following and neglecting to follow their "Yeses."
And we invite you to follow your "Yes" and take action on whatever resonates for you from the insights, books and resources our guests introduce us to.
My passion is helping you to experience the power and payoffs of partnership yourself.
In addition to this podcast, my offering is to assist you in your journey by helping you understand and appreciate the opposite sex more completely.
By understanding and appreciating the opposite sex, you can feel safe, confident and understood in all your partnerships, no matter if they are of the friendship, family, romantic or professional variety.