Pharrell Williams talkin' about amazing partnership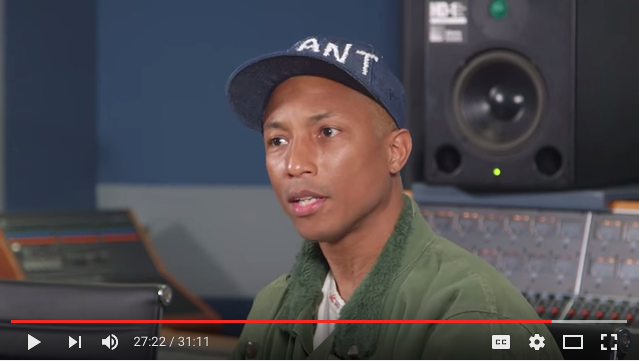 In just over a minute Pharrell Williams sums up what makes for an amazing partnership.
This video clip will start at 26:54.  Listen until 28:04 and you will hear what I am talking about.
It is what can happen when you allow your amazing self to collide with another.