Joanna Kennedy – Freedom equals intimacy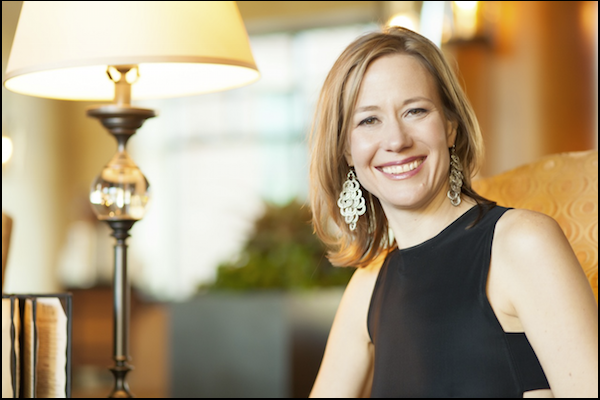 Joanna Kennedy is a Passion & Intimacy Expert.
She helps singles and couples who've struggled with love and sex put the healthy, hot and happy back into dating and relating.
Joanna believes there are too many nice guys who "finish last"… too many successful women who can't seem to find a great man… and way too many people in the friend-zone!
She'll help you get past those challenges so you can find and build a relationship where you fall in love over and over again, where the sex stays hot and the love runs deep.
Guiding Principle, Quote or Mantra
Authenticity equals intimacy and freedom equals authenticity. The freedom to be who she is. So freedom equals intimacy.
When You Tripped Up
Self abandonment was pervasive in her life for years and years.
Prior to marrying her ex-husband she witnessed behaviors in him that did not work for her, but she was so into him that she went ahead and married him a few months later.
There was such a whole in her relationship with herself that he could never have loved her enough for her to feel loved.
The "DUH" moment that changed your partnerships forever
She learned that the more she can be genuine in how she feels, the quicker it will lead her to the truth and the wisdom and the insight that's available. So she sat with it for about 30 minutes and the payoff she experienced the next day was mind blowing.
Proudest moment in partnership
Moments of vulnerability. Where her mind and all her strategies got out of the way. Those moments where you go beyond all of the surface stuff. It is almost wordless, but it isn't.
Current Partnership that Has You Excited
Joanna's current love partnership is one where they are such amazing teachers for each other. This allows them to become more of who they are
What is the best partnership / relationship advice you have ever received?
You can't love another until you love yourself. [spp-tweet tweet="Stop abandoning you."]
Best Partnership Book
Intimate Communion: Awakening Your Sexual Essence
Payoff of Partnership –
In partnership we can bring all of ourself to the table. And be witnessed, even in our challenges. Be loved, even in our challenges and have the opportunity to move through them.
Interview Links –
Watch Joanna give Nick Cannon kissing lessons on America's Got Talent –