Dr. Diana Kirschner – Love is available to everyone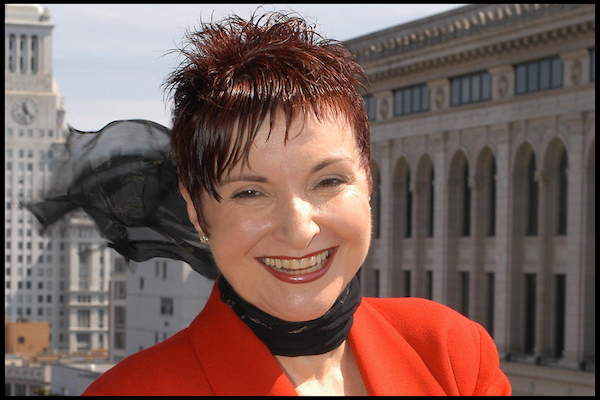 Psychologist Dr. Diana Kirschner starred in the PBS TV Special – Finding Your Own True Love based on her book Love in 90 Days.
She has helped tens of thousands all over the world to create greater self-esteem and more loving relationships through her global Love Mentoring® Program.
Dr. Diana's latest book is "The Diamond Self Secret: Say Goodbye to Your Inner Critic & Hello to Self-Acceptance, Serenity, & Lasting Love."
Dr. Diana's website, http://www.Lovein90Days.com is a leading source of dating and relationship advice.
Guiding Principle, Quote or Mantra
You can't just do it all by yourself. Mentorship is the key to success. Both receiving it and giving it away to others.
When You Tripped Up
When she met her husband in a Phd program and it was "compete at first sight." She almost drove him away by being competitive and argumentative.
And Dr. Diana's definition of a Soul Mate. It is very different from extreme chemistry.
Proudest moment in partnership
Creating a Soul Mate relationship with her husband with the help of a love mentor. And getting to do her PBS special on finding true love.
Current Partnership that Has You Excited
She and her husband are each other's secret weapon. And her partnership with the team of expert love mentors she has available through her website.
The "DUH" moment that changed your partnerships forever
Diana was the fifth of five girls born into a family that really wanted boys. She used to cry as a child about being a disappointment.
Getting beyond the wounds and pains of her childhood was her "DUH" moment. Recognizing that just because she was not born into love doesn't mean it is not available to you.
What is the best partnership / relationship advice you have ever received?
Go to someone who is living the dream you want to live and ask them to help you.
Best Partnership Book or Resource
For a limited time get a FREE 40 minute consult with one of Dr. Diana's love mentor coaches.
Go to www.lovein90days.com/dating-coach, and fill out the form.
Be sure to put "Ken sent me" at the bottom of the form so Dr. Diana can make sure you get your FREE session.
Payoff of Partnership –
Because of the partnership she had with her love mentor and her husband, she has been able to help tens of thousands of people all over the world find and develop self love and create lasting passionate love with a partner.
These partnerships have supported her in sending love around the world.
Interview Links –