Dr. Elsbeth Meuth & Freddy Zental Weaver – Focus on the Belly Breath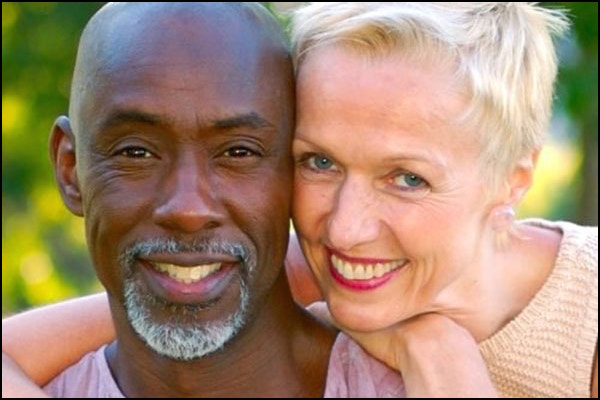 Dr. Elsbeth Meuth and Freddy Zental Weaver have assisted more than ten thousand couples and singles in expanding their love and relationship and rekindling their creative spark over the past two decades.
They are bestselling authors of 'Sexual Enlightenment: How to Create Lasting Fulfillment in Life, Love and Intimacy.'
Founders of the TantraNova® Institute in Chicago, they are internationally renowned workshop leaders, relationship and intimacy coaches, as well as, certified Tantra Yoga teachers.
Elsbeth and Freddy Zental lead couples' retreats for the Young Presidents Organization (YPO) and at Kripalu Center for Yoga and Health in Western Massachusetts.
They were featured on Showtime's documentary series 'Sexual Healing' and the Emmy Award-winning NBC show Starting Over.
Elsbeth and Freddy Zental are beloveds—life and business partners—and they reside in Chicago.
Guiding Principle, Quote or Mantra
They focus on the Belly Breath. Also known as parasympathetic breathing.
When You Tripped Up
A few years ago, Elsbeth and Freddy Zental agreed to explore a more sexually open relationship. Then some rifts started to appear and they were no longer tolerable for Elsbeth.
So she asked that they shift their agreement and totally focus on each other.
They realized that their relationship together took priority over anything else.
The "DUH" moment that changed your partnerships forever
One time, when they were teaching together, Freddy Zental encouraged her not to go where she was going with a student, but she really wanted the student to have a breakthrough so she proceeded. And it did not go so well.
Afterwards, she was aware that she had the sense to listen to Freddy Zental, but disregarded it.
She learned to follow her guy as they have the best of intentions for each other.
Proudest moment in partnership
Doing the work that they do together after 15 years. It is relevant to peace on Earth.
Also, being themselves as models of what is possible in partnership.
What is the best partnership / relationship advice you have ever received?
Open your heart and be curious. Pose questions as an invitation and explore together.
If you love somebody be curious that the other is an individual too. See the relationship as an opportunity to learn about ourselves.
Best Partnership Book
The Power of Partnership: Seven Relationships that Will Change Your Life
Sexual Enlightenment: How to Create Lasting Fulfillment in Life, Love, and Intimacy
Payoff of Partnership –
Elsbeth has been able to accelerate her life and her work with much greater power than she ever could have by herself.
Freddy Zental – their partnership has enabled him to create what he has that is far beyond what it would have looked like alone.
It is like 1 + 1 = infinity
Interview Links –
Elsbeth and Freddy Zental's Facebook Page