Marni Battista – Beyond wishing and wanting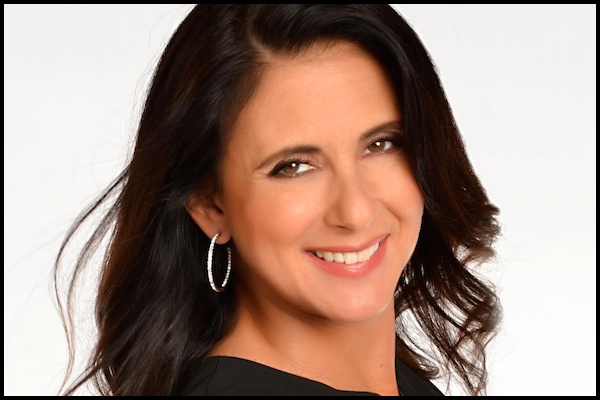 As the founder of Dating with Dignity and with more than 25 years of personal relationship and dating experience, Marni Battista has dated, was married for 17 years, divorced, and then successfully dated again (and married!) in the 21st century.
She has undergone professional training in dating and relationship coaching as well as training in the Core Energy Coaching Process from the Institute of Professional Excellence in Coaching (IPEC). Marni also has extensive training as a Facilitator with the Hoffman Institute, one of the worlds foremost organizations in personal development.
She was a guest co-host on Dr. Drew Pinskys Loveline show, and Marni was called LAs best dating coach after her appearance on On Air with Ryan Seacrest.
More importantly, as a divorcee for more than five years, Marni truly understands what it feels like to be lonely and sick of wasting time on dates with men that go nowhere.
A woman who is not your mother, best friend, or therapist, Marni is the professional relationship and dating expert who will stand behind you to provide love, compassion, support and honest guidance as you embark on one of the most important, fulfilling adventures in your life.
Get your FREE BOOK – How to Find a High-Quality Guy without Going on 200 Dates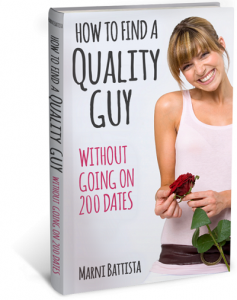 Guiding Principle, Quote or Mantra
Don't let fear get in the way of your biggest dream, even if your biggest dream is your biggest fear.
She recognized she needed to do something beyond wishing and wanting.
When You Tripped Up
Marni was a nursery school teacher before she started her business. And she made her professional relationships very personal with employees and vendors alike.
She avoided being a leader in her business by trying to be their best friend.
The "DUH" moment that changed your partnerships forever
Marni was dating the man who is now her husband when he called her and said he couldn't marry her.
Her "DUH" moment was when she realized that leaning into her feminine was the best way to handle this situation.
Proudest moment in partnership
Marni started exploring what "unconditional love" really means.
She tells us a story she has never told anyone before about what it would take to inspire her husband to be who she wanted him to be.
They took a major step into partnership by leaping into not knowing and being committed to trying to figure it out.
What is the best partnership / relationship advice you have ever received?
Just because you don't pay what you want, doesn't mean that they are right.
Looking at the energetic expense will reveal the true cost.
Best Partnership Book or Resource
Daring Greatly: How the Courage to Be Vulnerable Transforms the Way We Live, Love, Parent, and Lead
"a brilliant book about vulnerability, shame, resilience &emotional intelligence"
When She Makes More: The Truth About Navigating Love and Life for a New Generation of Women
Payoff of Partnership –
Marni partnered with an organization called Just Like My Child Foundation and the Girl Power Project in Uganda, Africa.
Because she partnered with something that she really cared about, it opened a whole treasure chest of payoffs for her and her entire family and it is making an impact globally.
Interview Links –
Becoming Irresistible: How to Effortlessly Have Men Pursue You, Treat You Like a Goddess, and Commit to You for Life