Laurie Davis Edwards – Never stop connecting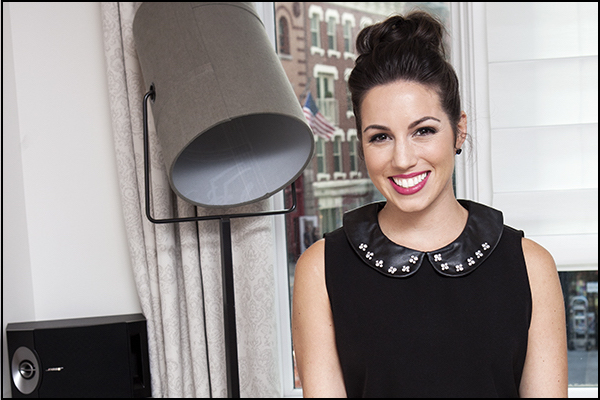 Laurie Davis Edwards is the Founder and CEO of eFlirt, an online dating Concierge service.
Her company has helped thousands of singles meet meaningful matches digitally, and her advice has been featured in more than 500 international media outlets, including the New York Times, Good Morning America, The Steve Harvey Show, Forbes, Elle, Mens Health, and the Wall Street Journal.
She has been nominated Best Dating Coach two years in a row at the iDate Awards.
And Laurie wrote the best-selling book, Love @ First Click: The Ultimate Guide to Online Dating.
She is married to her tweetheart, who she eFlirted with in 140 characters on Twitter.
Guiding Principle, Quote or Mantra
When you stop dating the relationship ends.
This guiding principle is important to both her and her husband.
They try to make it feel like they are still dating all the time. It makes sure that they are connecting.
Laurie and her husband actually play 20 questions with each other to keep things fresh.
When You Tripped Up
Laurie and her husband, Thomas, started their relationship long distance, and then right after they got engaged they lived long distance again.
But they failed to treat the second go round of long distance dating in the mindful way they did the first time.
Then they realized that just because they had been together several years when the second round of a long distance relationship showed up, it was still just as important to use their skills at mindfully being in a long distance relationship.
The "DUH" moment that changed your partnerships forever
Early on in Laurie's dating life she definitely had a "type."
Her "DUH" moment was that she was dating the same guy type over and over and none of them were working out.
Turns out her husband is nothing like the "type" she thought was perfect for her.
Proudest moment in partnership
Laurie's proudest moment in partnership is right now as she and her husband move to Los Angeles.
What is the best partnership / relationship advice you have ever received?
No relationship is perfect. It is actually perfect in the imperfections.
And you are never wasting time because you are learning about love.
Best Partnership Book or Resource
The 5 Love Languages: The Secret to Love that Lasts
Payoff of Partnership –
Laurie knows she is so much stronger because of her relationship with her husband. She would not be where she is in her life and her career at this point without the power of their partnership.
Interview Links –