Preston Smiles – Are you having fun?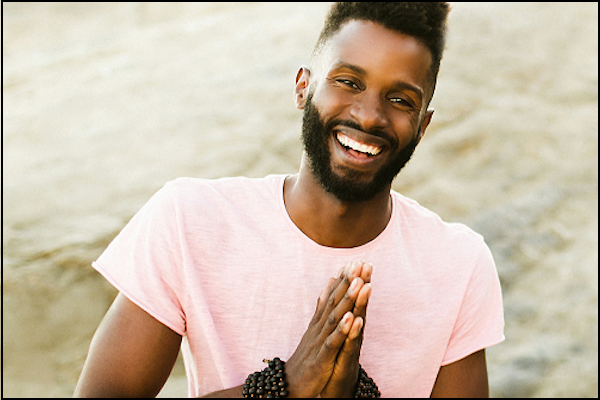 Preston Smiles is like nobody in the speaking or personal development world.
Breaking all rules and carving his own path he's an emerging Next Generation Thought Leader, recently winning the Millennial Mentor Award by Elixir Magazine.
Preston's forthcoming book, LOVE LOUDER, is being published by Simon and Schuster and will hit the shelves on June 7th, 2016.
Generating millions of views with his message of LOVE, AUTHENTICITY and CREATIVITY, Preston Smiles is making a huge impact with his loyal social media tribe, and unique gift to make the complex simple.
Guiding Principle, Quote or Mantra
One of the traps of working with your romantic partner, as Preston and his fiancee' Alexi do, is you can get so caught up in the work that you forget the magic of the relationship.
Their guiding principle is "Are they having fun?"
When You Tripped Up
During a relationship Preston was in about 10 years ago, he would try and fix it anytime his partner, Olivia, would cry or be upset etc.
What he learned is that it is not his job to fix anyone or anything. And sometimes his partner just needs to share and get it out.
The "DUH" moment that changed your partnerships forever
Preston is a recovering people pleaser.
The "DUH" moment for him was that he works better when he returns to nature. But he wasn't making the association that when he's playing and in nature it creates a calmness and a space for him when he returns.
So when he takes time for himself and aligns with his true soul signature, which is nature and play, it affects his partnerships in a positive way.
Proudest moment in partnership
Preston and Alexi went to Burning Man last year and they did something they had never done before.
They walked onto the playa and came across all these magical things that happened in the moment because they had no agenda at all.
Current Partnership that Has You Excited
The partnership Preston is experiencing with his publisher Simon & Schuster.
Great story of how Preston got connected with Simon & Schuster.
There is so much happening and it is amazing to know they have a team that is supporting them in their mission.
What is the best partnership / relationship advice you have ever received?
You're going to screw up anyway, so you may as well have fun. No one is getting a 10 out of 10.
Also, everyone has masculine and feminine energy and it's always balancing itself out.
Best Partnership Book or Resource
Love Louder: 33 Ways to Amplify Your Life
50 Ways to Yay!: Transformative Tools for a Whole Lot of Happy
The Way of the Superior Man: A Spiritual Guide to Mastering the Challenges of Women, Work, and Sexual Desire
Conversations with God: An Uncommon Dialogue, Book 1
Payoff of Partnership –
Preston is living in the payoff of partnership right now.
In his relationship with Alexi there is no where to hide. If he is not living what he is teaching she holds that mirror up to him.
And she is his biggest trigger for opportunities for him to grow.
Interview Links –