Barb Wade – Through partnership with others I get to know myself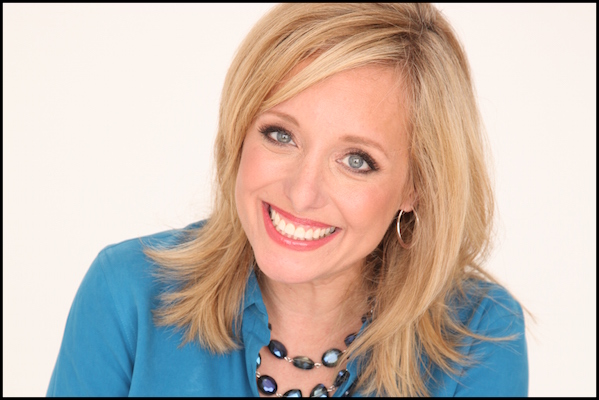 Barb Wade is a Speaker, an Author, and Coach who has been on the leading edge of Transformational Coaching for over 15 years.
Barb works with high-achievers who, despite external accomplishments, are finding themselves yearning for more freedom, joy, and meaning in their lives. Barb herself knows that "hole" of quiet desperation that can exist even though achievement is high.
Her clients, though an exploration of their truly authentic priorities, values, and dreams, release those relationships and circumstances that are draining and depleting them, and instead build lives that are vibrant and purpose-driven.
Barb completed an MA in Spiritual Psychology as well as Coaching Training in 2000. She speaks frequently at conferences and on industry panels, has been featured on ABC, NBC, CBS News, and FOX, and was the official on-air Life Coach for the FineLiving Channel for 8 years.
She lives in Northern Colorado with her husband and two spirited daughters.
Guiding Principle, Quote or Mantra
Only in relationship can you know yourself, not in abstraction and certainly not in isolation.
Through relationship with others I get to know myself.
When You Tripped Up
Barb hired a mentor to help her grow her business. Where she tripped up is she forgot it was partnership and she started to give up her authority to this mentor.
She caught herself giving her power away. She had put this person on a pedestal and started to second guess what she knew to be true for her.
Barb fell prey to guilt and a strong personality. And for a year she was not as present with her little girls as she wanted to be.
The "DUH" moment that changed your partnerships forever
Barb was collapsing two concepts together.
She was collapsing into "If he loves me, he will pick up the dry cleaning." And if he didn't do it she would be hurt thinking he didn't love her.
These conclusions were unfounded and when she looked for all the ways he shows he loves her, there were lots of ways he showed he loves her.
When she separated the two everything changed.
She learned that they really need to communicate instead of thinking they can read each other's minds.
This led them to a deep discussion of "how do you feel the most loved?"
Proudest moment in partnership
Barb and her husband, Tim, have gotten really good at swooping in when the other one is going to lose it with the kids.
It is an amazing way they support each other in their shared commitment to their girls.
They have agreed that they each have permission to step in and suggest the other takes a little break.
What is the best partnership / relationship advice you have ever received?
In real partnership, if you truly are committed in love to the other person, then that is a commitment to their highest good no matter what challenge that brings you.
Create a living vision for what you want the partnership to look like, up front. It will save you so many misinterpretations in the long run.
Best Partnership Book or Resource
The Gifts of Imperfection: Let Go of Who You Think You're Supposed to Be and Embrace Who You Are
Payoff of Partnership –
What Barb weathered in her 20's and 30's with her husband have led her to the work she does today.
Interview Links –
www.barbwade.com/love – Access to e-book called Love vs. Fear – How to make spirit led choices for a prosperous life.