Connor Beaton – Get out of your own way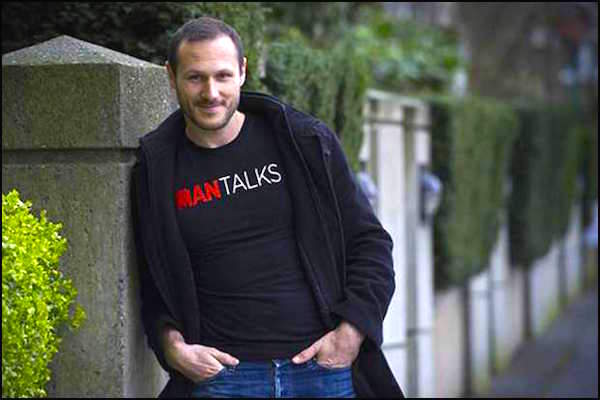 Connor Beaton is the founder of ManTalks.
He is also a Speaker, a Business Coach and a lifestyle entrepreneur.
Before founding ManTalks, Connor pursued his passion as an Opera singer which allowed him to sing in Europe, China and North America.
He then went on to work with the largest company in the world, Apple Computers, leading high performance sales and operations teams. From Music to Business, Connor has had a unique opportunity to work closely with some of the best, brightest and most talented in multiple industries.
Connor currently runs ManTalks which supports men who are looking to achieve greatness in their life by connecting them with like minded individuals and giving them the tools to grow in their desired area of life.
ManTalks offers monthly events, mastermind groups. They also have a fast growing online presence with their podcast and blog where you will find world class men from ex Navy Seal's to spiritual teachers like Dan Millman.
ManTalks is expanding to Toronto and Los Angeles.
Guiding Principle, Quote or Mantra
You can either be right or you can be happy. This applies to all personal and professional partnerships.
Connor has been a very stubborn and accomplishment driven person in much of his life.
He used to come into relationships from a space of, if he was going to be a successful partner he needed to be right. And this often times led to arguments.
This desire to be right implied that the other person was wrong.
When You Tripped Up
Connor had a 2+ year long relationship with his high school sweetheart and then he caught her cheating on him. And at the age of 17 that was heartbreaking.
So he put on the armor to protect himself from getting hurt again and went out into the world trying to have successful relationships.
As soon as a relationship would start to get serious he would sabotage it by cheating in an effort to not get hurt again.
In his current relationship he found himself wanting to run away from the relationship and actually did break it off to pursue someone else. And she was devastated.
Ultimately they decided to try and get back together and his partner, Kelsey, said something that changed him. She said, "Only hurt people, hurt people."
This reality check helped him get free of the guilt and shame and forgive himself.
Proudest moment in partnership
For Connor being able to use his innate gifts and the things that really fulfill him to help his partner.
His partner, Kelsey's, business had plateaued and she wanted to take it to the next level, but wasn't sure how to do it.
Instead of taking his standard approach of coming in like a wrecking ball and saying "you should do this and you should do that" he simply asked if she would mind if he offered some suggestions.
She was very receptive and Connor realized this happened because he asked permission.
And being unattached to her response allowed him to ask from a neutral space.
What is the best partnership / relationship advice you have ever received?
Learn how to hold the bucket for the female partners in your life.
When a man can just be present and hold the space for her to get out whatever she needs to get out it is a huge gift. It lets them know they are being heard.
Best Partnership Book or Resource
Attached: The New Science of Adult Attachment and How It Can Help YouFind – and Keep – Love
The Wisdom of Insecurity: A Message for an Age of Anxiety
Interview Links –