Heide Banks – The relationship game isn't easy, but it's beautiful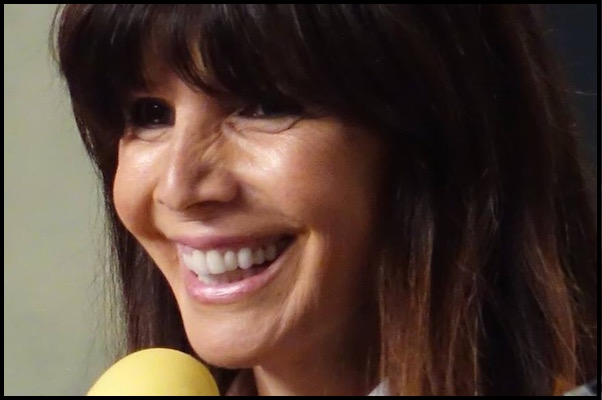 Heide Banks is a nationally recognized relationship coach who has been featured on Oprah!. 20/20, the Early Show, and Good Morning America to name a few.
She holds an MA from the a university of Santa Monica and is known for her deep intuition and wisdom having done this work for 25 years.
Guiding Principle, Quote or Mantra
Get off the right/wrong track, and move to what is this relationship showing me?
Get out of the fantasy of what you should be experiencing. And look at what's really happening here. And how has this been brought to you for your growth.
When You Tripped Up
Heidi was taught to lead with her sexuality and her looks.
As a child she was not very attractive. She had weight issues and was not very popular. Around college that shifted. And she let sexuality and looks lead her around.
Then she recognized she wasn't getting what she wanted out of relationships. And she realized she wasn't really showing up as herself. She was showing up as arm candy. Which was contrary to who she is.
A guy she was dating said "You lied to me about who you are."
Heidi realized that she had presented herself as a carefree and shallow person in the beginning of the relationship.
When she felt safe enough for her to come out in a deeper way and he wasn't interested.
That's when she decided she was not going to do that again. She was going to show up as who she is, the whole package, not just a part of her.
Proudest moment in partnership
Heidi's proudest moment was her divorce.
She was married for close to 11 years and then they realized that what they each wanted for the next phase of their lives did not include them being together.
There was no period of animosity or regret. And they are great friends now.
He says to her, "I'm not your ex-husband. I'm your friend." And that brings joy.
What is the best partnership / relationship advice you have ever received?
Forgiveness.
Move to a place that let's you and your partner off the hook so you aren't carrying it forward.
And never criticize your partner in public.
Best Partnership Book or Resource
Spiritual Bypassing: When Spirituality Disconnects Us from What Really Matters
The Soulmate Secret: Manifest the Love of Your Life with the Law of Attraction
Conscious Loving: The Journey to Co-Commitment
The Surrender Experiment: My Journey into Life's Perfection
David Whyte poetry
Interview Links –
Email Heide at HeideBanks@gmail.com