Dr. Tammi Baliszewski – Being Whole Makes for Powerful Partnership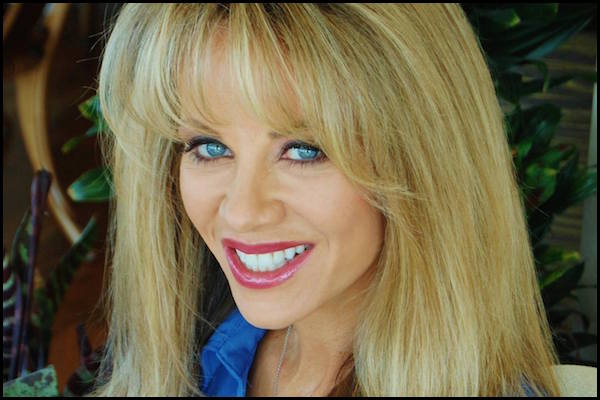 Dr. Tammi Baliszewski is a double Ph.D. and has written 2 books; the best selling "Manifesting Prosperity From the Inside Out" and "Manifesting Love From the Inside Out."
Tammi thought she manifested the life of her dreams when she got engaged to a high profile celebrity in the early 90's, but after a couple of years of award shows, private jets and her jet setting life, her dream became a nightmare.
This put her on a VERY different path. A path of healing, learning to love herself, authentic power and TRUE love.
Today Tammi has been married to her divinely sanctified husband, for 12 years and is Holistic Life counselor, artist, sacred art facilitator and the radio host of Journey to Center on Empower Radio.
Guiding Principle, Quote or Mantra
"Be really whole and all things will come to you." – Lao Tzu
Really take care of yourself. Don't look to someone else. Don't look outside of yourself to complete something that's missing inside of you.
When You Tripped Up
Tammi wanted to go to a see the movie Bewitched and she was excited, but her husband didn't want to see it.
She was really upset. Tammi decided she was not going to speak to him. She was going to punish him. Her way in past relationships was to be passive aggressive so she leaned on that again.
Meanwhile, her husband is not feeling tortured at all.
Then she checked in with her inner child she realized she had everything she needed to take care of her inner child herself. So she took her inner child on a date and was as happy as she had ever been.
This helped her get out of her pattern of being passive aggressive.
The "DUH" moment that changed your partnerships forever
Tammi asked God a question: "God, how do I manifest a man who will love, adore and cherish me? "
And the answer she received was: "Love, adore and cherish yourself."
Tammi thought to herself, that sounds so awful. She would do anything but that.
But since she was clear that she was done playing games in her life, she decided to commit to her.
Tammi was a people pleaser and instead of always saying "yes" to her partner, took time to find out what saying "yes" to herself meant.
She knew in the moment she needed to become whole so she could attract another whole human being.
Proudest moment in partnership
Tammi's husband was very mad at her for a seemingly minor thing and instead of going into the blame game and doing the tit for tat thing, she stepped back checked in with herself and her inner child.
She was able to console her inner child and then show up as an adult.
Because she did not get into the blaming game, they got into the truth behind the issue to the root cause of his displeasure.
And he thanked her for it.
What is the best partnership / relationship advice you have ever received?
Be "The One" instead of trying to find "The One."
A mentor of Tammi's once told her: "In healthy relationships we make God first, ourselves second and our partner third."
Best Partnership Book or Resource
Letting Go: The Pathway of Surrender
Power vs. Force
Manifesting Love From the Inside Out
Interview Links –
www.tammibphd.com – to download Tammi's free E-book and manifesting program