Drs. Joy & Roy Martina – Partnership in life, business and parenting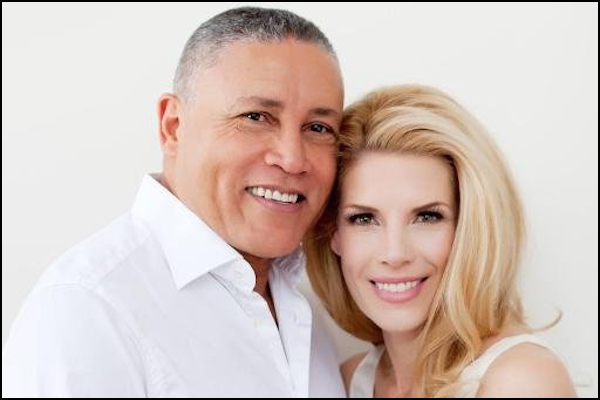 Drs Joy & Roy Martina are an Intuitive Psychologist and a Holistic MD.
They are trainers, strategic business coaches and bestselling authors of over 60 books.
This powerful couple has been teaching transformational workshops in Europe and China for many years and they are excited to now be bringing their knowledge and experience to the United States.
Joy and Roy are health food lovers, exercise maniacs, happiness addicts and never go to bed angry or stressed.
They love working together as this fuses their gifts and talents so beautifully for the good of their clients.
And for anyone who has ever witnessed them working together you have seen the beautiful dance of partnership that they embody.
Guiding Principle, Quote or Mantra
Joy – What you do not want done for yourself, do not to others.
Roy – What doesn't kill you makes you stronger.
Tripped Up in a Partnership
Roy – When he signed an agreement with a friend and business partner and literally signed his business away. Friendship and business are two separate types of partnership and they have different rules.
Joy – When she was not being clear enough in what is serving her. So she would make the mistake of hiring someone because they were a delightful person, but did not have the skills to do the job for which they were being hired.
The "DUH" moment that changed your partnerships forever
Roy – When his youngest son was living with them for a while and he was not keeping any agreements with them. Once he stopped enabling his son, he totally shifted. Even though they meant well, it does not always serve that person.
Joy – As a parent, one doesn't want to see your child suffer, but sometimes "rescuing" them does not serve their highest good.
Proudest moment in partnership
Roy – Giving up a $10 million business for love.
Joy – After years of animosity and conflict to have an entire patchwork family sit at the dinner table in peace and harmony to celebrate her youngest son Jacob's graduation.
Current Partnership that Has You Excited
Joy – Her partnership with Roy where they can talk like best friends, play like children and argue like husband and wife while being protective of each other like a brother and sister. It is a holistic relationship that never ceases to amaze her.
Roy – Spent 30 years living his life and business as a lone wolf. Now to have complete partnership with Joy is the best thing that ever happened.
What is the best partnership / relationship advice you have ever received?
Joy – Everything that irritates us in another is there to help us understand and heal something about ourselves.
Roy – Live each day as if it was your last day. Never go to bed angry. And start your day with an intention.
Best Partnership Book
Joy – Inner Circle Meditations (sign up for it on their home page) – this is how they meditate with their own family from 5 years of age and up. Focus on how to allow peace to come into our lives so you can hold the space for more of the good to come into your life.
Roy – The Little Book of Karma – it is about partnership and how to create positive karma in all relationships. Very practical examples of how to apply spiritual laws to everyday life.
Parting Advice
Roy – Stay playful. Do unexpected things. Don't get stuck in routines. And most importantly be grateful.
Joy – Practice the art of forgiving and letting go. Anything that happened to us in the past is not worth holding onto, because – [spp-tweet tweet="holding on is allowing the past to destroy our present."]
Gratitude and worry are not compatible.
Interview Links –