Alexi Panos – Look for the spark within you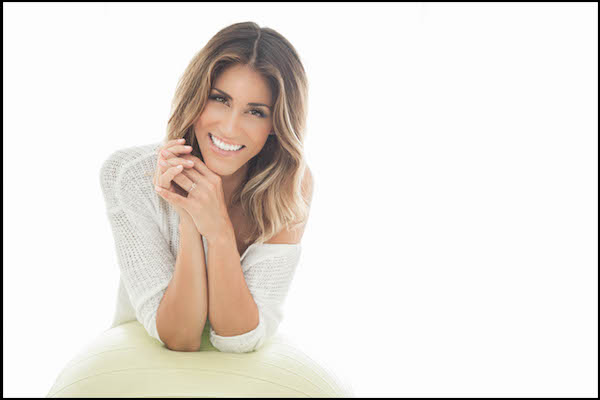 Alexi Panos is a leader in the Emergent Wisdom movement.
She is on a mission to make personal development mainstream by synthesizing big ideas into fun, bite sized nuggets of goodness that spread throughout the world and create a ripple effect of positivity and love.
She is an transformational vlogger, speaker and writer who has been named as one of ORIGIN Magazine's TOP 100 CREATIVES CHANGING THE WORLD, winner of Elixir Magazine's Millennial Mentor Award, one of 15 WOMEN THAT WOW by Creativ Magazine, and one of the stars of the breakout documentary THE ABUNDANCE FACTOR.
Alexi is truly shaking things up with her passionate and energetic delivery, making a unique mark on the world.
Her forthcoming book, 50 WAYS TO YAY, published by Simon & Schuster, will be out June 2016.
Whether she's speaking and facilitating workshops around the world with her transformational Bridge Method, drilling clean water wells through her non profit E.P.I.C, dishing insights from her own personal quest for truth in her books and blogs, or inspiring two million plus viewers as host of her compelling and inspirational YouTube Series, she's completely OBSESSED with creating experiences that matter, move and inspire people into their greatness and authentic selves.
Guiding Principle, Quote or Mantra
Remind yourself of who and what you are…you are Divinity. And anything in your world is a reflection of you.
When you get triggered, ask yourself how is this a reflection of you? How are you the space for this to show up?
Look for the spark within you.
People on the outside are like the lighter fluid to the sparks that are already within you.
If there is no spark it won't light up, but if there is a spark around whatever issue: abandonment, fear, scarcity etc., that thing is going to light up.
When You Tripped Up
Alexi had the expectation with her business and life partner, Preston Smiles, that he would show up the way she showed up.
When they first got together both personally and professionally, she was trying to force him into her box, into her way of doing things.
This expectation created so much suffering within herself, and created so much dissonance in the relationship. She resented that he did not do things the way she did.
When they truly got it. That they were different and it wasn't likely to change. It allowed all the magic to show up. It allowed her to see all the gifts that he brings to their relationship.
It created new possibilities for herself.
She found the recipe for a thriving relationship – check it out.
The "DUH" moment that changed your partnerships forever
Alexi's has a non-profit called EPIC. For the first 6 years she had no idea how to communicate with her partner, Tennille.
At one point she was so frustrated by not being able to get her points across.
Alexi's "DUH" moment was when she realized Tennille speaks from love not logic.
When she shifted her communication and they recommitted to wanting to live their higher purpose, EPIC has exploded.
They focused on the love and integrity and relationship that was their foundation, and that's what has set them apart as a non-profit.
Proudest moment in partnership
Alexi was recently in Tulum, Mexico for her "bachelorette party" and her long-time friend Jackie was there.
They hadn't seen each other for years and it was a little awkward. Finally they named the gorilla that was in the room and talked about what was awkward for each of them.
They didn't make each other wrong. They allowed each other to be really heard and honored each other's feelings.
When we don't take things personally and make them about us, it is safe to express ourselves.
Now they have the deepest connection they have ever had in their 14 years of friendship.
What is the best partnership / relationship advice you have ever received?
Take your time.
Conditionally we want to react, but if you take your time, breath and remind yourself why you are in this relationship and then respond from a place of clarity and love it changes everything.
Best Partnership Book or Resource
Intimacy: Trusting Oneself and the Other
This book has completely changed the way Alexi:
views partnership
views love
views freedom
views human interaction
Interview Links –
WEB: www.alexipanos.com
BOOK: www.50waystoyay.com
EPIC: www.epicthemovement.org
YOUTUBE: https://www.youtube.com/c/alexipanos
INSTAGRAM: www.instagram.com/alexipanos/
FACEBOOK: https://www.facebook.com/alexi.panos