Follow Your "Yes" Friday – Sometimes the Universe tests your "Yes"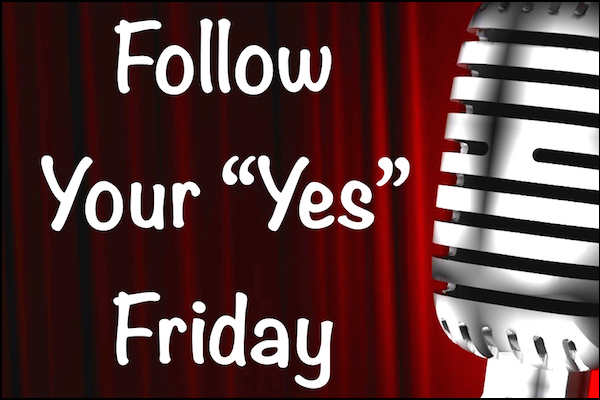 Do you follow your "Yes?"
Following your "Yes" is about you taking a step forward in your partnerships by taking action and applying at least one thing you heard from our guests during their interviews this week.
On today's episode, all of this week's guests have generously provided BONUS MATERIAL, not included in the interviews you listened to earlier this week.
Each one has provided incredible examples of the power of following your "Yes". Enjoy!
Heide Banks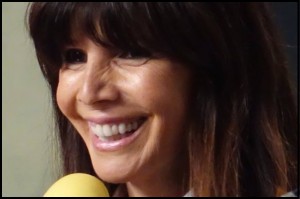 Not Following –
In her late 20's Heide was totally focused on getting married. She was so in her head.
She was dating a guy at a time when she needed a shoulder and they were together about 9 months when he called her and said, "I want to come over and talk to you about something really important."
And Heide thought "Oh my god, he's going to pop the question!"
But inside she was unsure.
Turns out he told her the entire time he had been dating Heide he was involved with another woman who was married and she was leaving her husband and they were getting married.
During their relationship this guy was never available on the weekends. And she always knew there was something wrong there, but she didn't want to look because she was all in her head about getting married.
This was a pretty devastating time, but it shifted her focus and caused her to ask: What is it that is so wanting to be married more than to be happy?
Following –
When Heide met her husband they were living on different coasts. He was coming out of a relationship and he wasn't quite out of it.
He kept inviting her to come to New York where he lived.
Heide's instincts said, "let him clean up his live before you enter it." And she followed this guidance.
It literally took him 6 months to get out of this relationship he had been in for 8 years.
She made a vow to herself not to fly to New York that entire time to see him. And it wasn't easy.
As a result of following this guidance, when they got together it was very clean and there was nothing pulling on either of them.
Listen to Heide's full interview here
Connect with Heide –
Email Heide at HeideBanks@gmail.com
Alexi Panos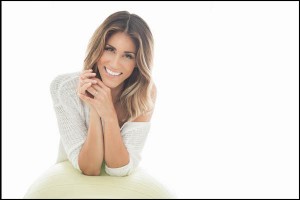 Not Following –
When Alexi was 25 years old she had a deep intuitive hit to get into the personal development space.
She signed up for a coaching course and started reading books, and at the same time she was doing pretty well in the entertainment industry, TV and modeling etc.
About 2 weeks into her coaching course the Universe came in and tested her "Yes." It gave her a massive opportunity to host a television show and she took it because she didn't trust her "Yes."
She focused on succeeding in her entertainment career and did incredibly well, but she felt so empty on the inside.
Her entertainment career distracted her from her vision and her truth of being in the personal development world.
Alexi learned that when you follow your "Yes" your inner truth feels heard, seen and acknowledged and you feel a sense of completeness and wholeness.
Following –
Alexi finally recognizes that the entertainment industry is not for her.
And she started to get all these amazing offers to continue on the entertainment path.
Her intuitive hit was to say No and she did. Her intuitive "Yes" was to say No.
The minute she said No to multiple six-figure offers she freaked out a bit. But she stayed strong and followed her next "Yes" to move away from New York and moved to California with no idea of where she would start.
She tapped into her background in entertainment and started making videos to share what she was learning.
One thing after the other started happening as if the Universe saw her commit to her "Yes" and take action and it said "You are ready for what has been here all along because I see that you are committed to it."
And everything she has now, though it took effort, it just flowed in.
Listen to Alexi's full interview here
Connect with Alexi –
WEB: www.alexipanos.com
BOOK: www.50waystoyay.com
EPIC: www.epicthemovement.org
YOUTUBE: https://www.youtube.com/c/alexipanos
INSTAGRAM: www.instagram.com/alexipanos/
FACEBOOK: https://www.facebook.com/alexi.panos