Mark Groves – It is Ultimately About Choice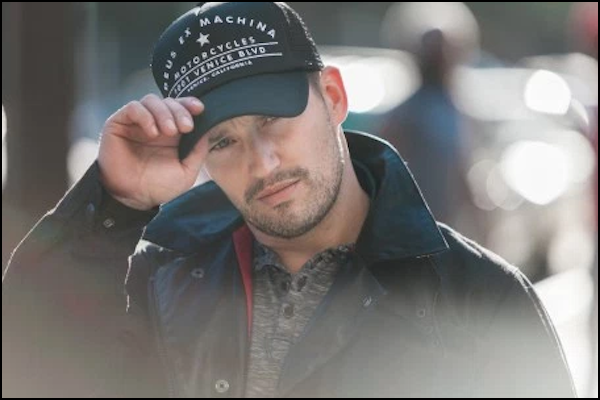 Mark Groves has a specialized interest in the area of Human Connection.
He's an author, speaker and sales consultant. He's in love with science, psychology, and uncovering the mysteries of what makes great relationships work.
Speaking of that, he's certain there are no "secrets" when it comes to great relationships. Rather, he believes that all relationships are by design and we are all the architects of what we want.
Mark has a Certificate in Applied Positive Psychology and has written for Plenty of Fish, Thought Catalog, The Good Men Project and is the Relationship Columnist for 24 Hours Newspaper.
When he's not working with clients you'll find him traveling the globe, playing in the mountains and ocean, or pretty much anything that gets his heart beating in the paradise that is Vancouver, BC.
Guiding Principle, Quote or Mantra
He loved her, of course, but better than that he chose her. Day after day, choice that was the thing.
Partnership is ultimately about choice.
Remember that with everything you speak you are responsible for what's about to happen.
When You Tripped Up
Mark got engaged when he was 27 after dating his girlfriend for 5 years.
They were moving into a new house and got engaged that day. And he recalls standing in the kitchen looking at her and thinking "I think I should be more excited than this."
Mark had been resistant to taking their relationship to the next level of commitment and getting engaged. In that moment he woke up that this wasn't where he was supposed to be.
He had heard so many things saying that men a just afraid of commitment and he had bought into it.
When they broke up 3 months later and looked at how he had arrived at this moment where he was so disconnected with himself and his emotions. And to have taken another person down this path with him.
He asked himself how do I never get to this space again.
Mark made a rule for himself in that moment that he would have every conversation that he didn't want to have because those are the ones that matter.
Proudest moment in partnership
This may sound counter intuitive because Mark ended up breaking up with this girl, but it is still a proud moment and you'll see why.
He was having a conversation with the woman he was dating and they were talking about whether they were going to stay together. And he felt his worth being threatened and rejected.
In that moment, Mark decided to stay and communicated how he was feeling. They talked about everything and he acknowledged a feeling he was having and communicated it.
That relationship ended peacefully.
Mark is proud of this success because he considers success growing and expanding himself.
The dissolution of this relationship put him on the path he was supposed to be on.
Current Partnership that Has You Excited
Mark is in a partnership with a woman who is everything he writes about and teaches. It is challenging but also beautiful.
What is the best partnership / relationship advice you have ever received?
Mark's father once said to him, "A relationship is a separate organism. It involves two people who are whole in and of themselves. And they contribute to something that is separate and grows on it's own."
This reminds Mark that his relationship has it's own dreams, goals and beliefs just like the people who make up the relationship do.
Best Partnership Book or Resource
Attached: The New Science of Adult Attachment and How It Can Help YouFind – and Keep – Love
Getting the Love You Want: A Guide for Couples, 20th Anniversary Edition
Anatomy of the Spirit: The Seven Stages of Power and Healing
Payoff of Partnership –
Mark's work about human connection is transformed by his partnerships.
He can only observe so much of himself. Partnership provides the mirror that invites him to see more of himself and grow.
Interview Links –
Email – connect@markgroves.tv