Orna & Matthew Walters – Find the Gold Nugget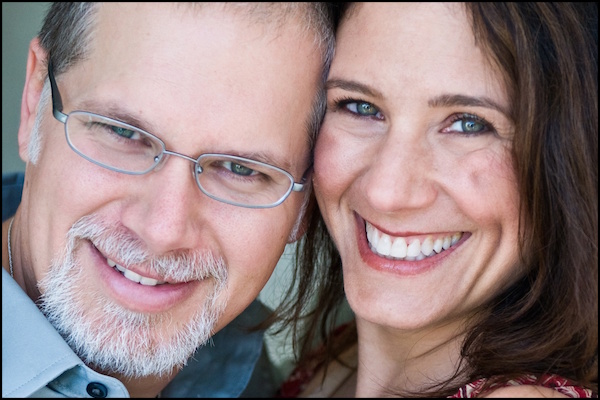 Orna and Matthew Walters are Soulmate Coaches for professional single women, and the founders of the Love On Purpose Revolution® a global online event dedicated to busting the myth that love is supposed to happen by accident.
Orna and Matthew work with clients all over the globe utilizing the tools of transformation. They are dedicated to spreading the message that having love is an inside job and that it's never too late to find the love of your life.
Through Creating Love On Purpose®, Orna and Matthew have inspired and guided thousands of Singles through the journey of self-love to bringing in their Beloved.
Guiding Principle, Quote or Mantra
Orna – The greatest thing you'll ever learn is just to love and be loved in return. (from the song Nature Boy)
They have the agreement to never withhold love from each other and they choose each other.
In conflict it is not about who is right and who is wrong. It's really about being able to speak your truth to your partner and share how you feel.
This is how we can have what our soul desires, which is emotional connection.
Matthew – His guiding principle comes from an aboriginal greeting which goes like this: The first person says "I see you." and the other person says "It's good to be seen."
This is what we are really looking for in intimate relationships.
When we are truly seen by our partner the argument itself goes away. It doesn't matter anymore.
When You Tripped Up
Orna – They have a practice of finding the golden nugget whenever a relationship didn't work out.
They would ask "Why this person?" What was it they needed to learn from that relationship to lead them to their next relationship?
In 2000, Orna was in a relationship with a guy named Steve. Their relationship ended and she just could not find the golden nugget.
Then it came to her. Steve's family loved each other respectfully which was not familiar to her from her family of origin.
In her family of origin love did not mean respect, it meant I can do anything to you.
The gold nugget was that respectful love has a boundary, and she saw this in practice with Steve's family.
Matthew – In the Spring before he met Orna he was dating a woman who externally was everything he thought he wanted.
She was living a life that he thought reflected a lot of his own values and he got really attached early on and thought she was the one.
Their dynamic was not good at all and he convinced her to stay in relationship with him even though there was lots of drama.
When he finally realized that she was showing up for him so he could learn how to love and respect himself.
He would work on whatever she said she didn't like about him, but there was always something else. And there would always be something else, because it was a reflection of his own lack of self love.
Then he got it when he recognized that he had to love the parts of him that he didn't like.
If someone tells you you need to change, there is always a level of resistance to it. But if someone says you don't need to change, now there is room to change.
Proudest moment in partnership
Matthew – This was a moment he stepped up for himself and that gives him pride.
Early on in his relationship with Orna, they were having a late night argument.
In the middle of the argument he realized that in the past, this was when he would normally leave. And he said, "I'm not leaving. I'm not going anywhere. I'm hear for you."
Before, he had always left.
This time, he realized she was too important for him. And in that moment he knew they were going to be together.
Orna – A month after she and Matthew started dating, her mother had 4 heart attacks and lived to tell the tale.
Matthew basically met her entire family in the ICU unit at Tarzana Hospital.
One night while they were visiting her Mom, there was a man calling for help and the nurse dismissed it saying "He says that all the time."
When they were leaving, Matthew grabbed her hand and said, "Promise me that will never be me."
And in that moment she knew she would spend the rest of her life with him.
What is the best partnership / relationship advice you have ever received?
E-book – The Soulmate Shortcut
Best Partnership Book or Resource
The Road Less Traveled, Timeless Edition: A New Psychology of Love, Traditional Values and Spiritual Growth
Interview Links –
Orna & Matthew's Website – Creating Love on Purpose
Orna & Matthew's Facebook Link