Follow Your "Yes" Friday – "Yes" is Deeper Than What You "Should" Do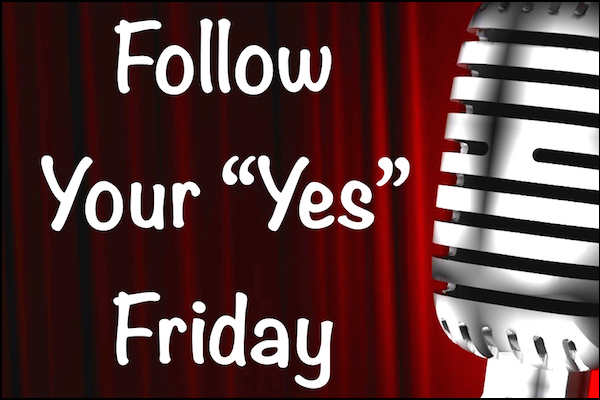 Do you follow your "Yes?"
Following your "Yes" is about you taking a step forward in your partnerships by taking action and applying at least one thing you heard from our guests during their interviews this week.
On today's episode, all of this week's guests have generously provided BONUS MATERIAL, not included in the interviews you listened to earlier this week.
Each one has provided incredible examples of the power of following your "Yes". Enjoy!
Daniel Eisenman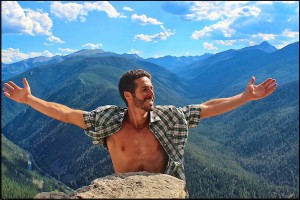 Not Following –
Daniel use to use the word "shoulda" a lot. And when he heard himself doing this he was aware he was kind of looking to soak in the power of patheticness/regret/blaming circumstances.
Anytime he used the work "shoulda" was a time he let go of following his intuition. It was like his check engine light.
Following –
Daniel followed his "Yes" by not going to medical school. He put so much into the MCATs and studying pre-med. And all his friends were going to medical school.
By following his "Yes" Daniel was able to follow something that was deeper than what he "should" do.
Not going to medical school was a little scarier and felt more freeing and sparked the most joy for him.
His life has been much more improved and successful by not going to medical school.
Listen to Daniel's full interview here
Connect with Daniel-
BreakingNormal Podcast on iTunes
Orna & Matthew Walters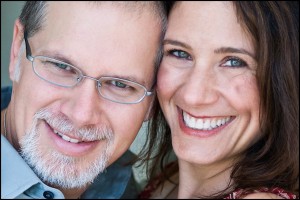 Not Following –
When Matthew was single in his mid-30s there was a woman he had known who had made it clear that she was interested in him.
They ended up going to dinner and sleeping together.
The next day, in the guise of Matthew being honest with her, he told her he did not see this going anywhere. And she said "Oh I do. I'll prove it to you."
Everything inside him was saying "I don't think I'm gonna change my mind. I don't think my feelings are going to change about you."
But instead of holding true to his "Yes" they proceeded to have a crazy relationship, where he thought he was getting company and intimacy whenever he wanted it and she was falling deeper and deeper for him.
Matthew finally realized he was out of integrity and was doing nothing but harm to her and himself by staying in the relationship.
Following –
Matthew and Orna met through a business networking group. They had been in this group for about a year and never spoken to each other.
One morning Orna sat at Matthew's table and something told him he needed to talk to her. It was a curiosity.
Instead of asking her on a date, he asked her on a one-on-one business networking meeting. And that meeting went on for about 3 hours and they really haven't been apart since.
Listen to Orna & Matthew's full interview here
Connect with Orna & Matthew –
Orna & Matthew's Website – Creating Love on Purpose
Orna & Matthew's Facebook Link