Jeffrey Allen – The Biggest Resource is You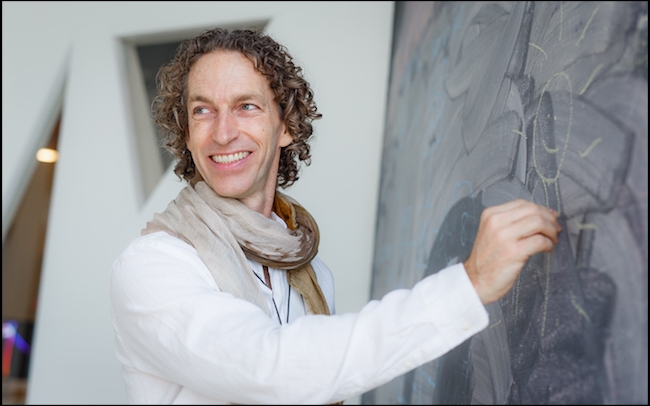 Jeffrey Allen is a spiritual teacher, energy healer, and author of Duality on Mindvalley Academy.
An engineer by trade and energy healer at heart, Jeffrey has helped thousands of professionals combine their intellect and intuition to boost confidence, improve relationships, find meaning and purpose, and manifest the life of their dreams.
Based in Tokyo, Japan, Jeffrey is known as "The Healers' Healer" and has travelled globally — teaching energy work, intuition, and healing on four continents.
Through a deep understanding of energy, Jeffrey helps you break through your hidden blocks and create a powerful intuitive awareness, giving you a unique edge in your personal and professional growth.
Guiding Principle, Quote or Mantra
Understanding what's his and what's not his. Usually people's emotions are about themselves, but it can be easy to take them on, especially with someone you care about.
This can be doubly challenging if you are empathic as Jeffrey is.
When You Tripped Up
Jeffrey tripped up by being the unconscious bad guy for someone else.
Not only is it bad for his partner, but he tends to get angry at them for calling him out for being the unconscious bad guy.
Then afterwards it turns to sadness because he hurt the person cares about. Leaving him with a confused feeling emotionally.
The trip up is he looses track of who he is. And this is a pattern that happened over and over and over.
Jeffrey shares an interesting question that has helped him resolve this.
Proudest moment in partnership
At the end of each year Jeffrey looks back at where he was a year ago. And if he's a little bit embarrassed by who he was a year ago, that's about right because it means he's growing.
Jeffrey has learned from his wife to catch himself when he is starting to not be himself with her instead of needing her to notice it for him.
What is the best partnership / relationship advice you have ever received?
Don't pay attention to all the advice that's out there. Throw away the list. Your higher power has your back and will present it to you. You can let it happen instead of making it happen.
Best Partnership Book or Resource
Jeffrey's resource is always up. Getting quiet long enough to start ignoring what your brain is saying and ask a question and wait, often the answer is right there.
But if you pose a question and think about what the answer would be, then often you can't hear it.
The biggest resource is you. Use your guidance or use your intuition.
FYI – listening to your intuition is the easy part. Having the guts to follow through is the hard part.
Be brave and step in and try following your guidance.
Interview Links –
Free offer – Energy Starter Kit