Mali Apple & Joe Dunn – Acceptance is the Answer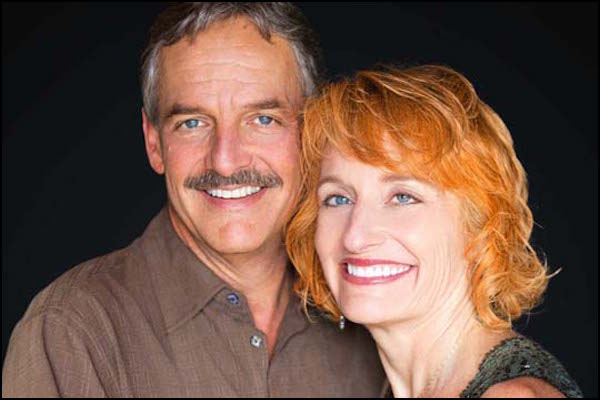 Mali Apple and Joe Dunn are authors, relationship coaches, lovers, and best friends.
Their bestselling books "The Soulmate Experience: A Practical Guide to Creating Extraordinary Relationships" and "The Soulmate Lover: A Guide to Passionate and Lasting Love, Sex, and Intimacy" have helped thousands of people around the world create and sustain relationships that are deeply connected on all levels emotionally, intellectually, sexually, and spiritually.
From connecting with your sexual energy to using sexual healing to transform intimacy issues into heart-opening erotic pleasure, Mali and Joe share truly revolutionary ideas for creating relationships that are deeply loving, intensely passionate, and profoundly sexually connected.
Guiding Principle, Quote or Mantra
Acceptance. Acceptance of not only themselves but also of their partner. And whoever they are at that moment.
When they get off track they ask themselves "Can I accept this person exactly as who they are?" And the answer is always Yes.
And "Can I accept whatever is coming up between us in this moment?"
These two questions make living so much easier.
Accepting that something is an issue for your partner when it wouldn't be for you, opens the space for them to hear what you say without feeling like you need them to take your advice.
When You Tripped Up
Mali never told this story before –
In her previous marriage Mali and her Was-band had an agreement that they could flirt with people and they were both cool with it.
One day Mali was flirting with a person and she got the feeling her then husband would not be cool with it so she didn't tell him.
From that moment and from that day forward her relationship changed inalterably because she held something back. And the fact that she didn't share this with him made it much bigger than it really was.
The distance it caused was palpable to her husband even though he didn't know what it was about.
It really was the beginning of the end of their marriage.
Joe –
Joe's first long term relationship was with a woman who was not a happy person. And Joe's big trip up was thinking he could change his partner.
He is a happy and optimistic guy and all he had to do was be around her and some of that would rub off. But that wasn't the case.
The "DUH" moment that changed your partnerships forever
Joe – It took Joe nearly 20 years to realize he can't change his partner. And this turned into acceptance of who his partner was.
This created space for Joe to see her for who she was.
So all of the energy he had spent resisting who his partner was, was now gone. And this gave him the space in which he could meet Mali.
Mali – In her first marriage she realized the relationship had run its course. And trying to hold on to it and trying to make her partner change was futile.
Her "DUH" moment was when she realized that her Was-band was not interested in going the way she wanted to go in life, and she had been dragging him along for years.
When she realized this and had a heart to heart talk with him they realized this was true and that their relationship had run its course and they were ready to move on.
It was time to change their involvement and continue to support each other in their next steps.
Proudest moment in partnership
Mali and Joe agree that their relationship is their proudest moment. Both with each other and with their kids.
It is exciting because they never know what is next. They are always moving into the realm that is a little bit uncomfortable.
They call it playing leap frog. This way they support each other in growing both individually and together.
Current Partnership that Has You Excited
Their daughter just got accepted to Yale.
When they visited the campus Mali could tell this is where their daughter is meant to be.
As challenging as it is to have their daughter be all the way across the country, Mali has never felt so excited for someone else as she does for her daughter now.
What is the best partnership / relationship advice you have ever received?
Mali – Ken Keys wrote a book called the Handbook to Higher Consciousness in the 70's. The piece of advice that has stuck with Mali is not to let your negative emotions direct your words or actions.
This sounds simple but it is one of the most difficult things to master. But it is so worth it to practice.
Joe – Expectations can be damaging to a relationship.
He realized that he had a huge expectation with his son Ben that when Joe spoke to him, Ben was supposed to answer.
When Joe let Ben know he no longer had this expectation that he had to answer him it changed their relationship in the most amazing way.
Best Partnership Book or Resource
Handbook to Higher Consciousness
The Power of Now: A Guide to Spiritual Enlightenment
Payoff of Partnership –
The books they have written would not have happened without each other. They had to find their "couple's voice." Mali wouldn't want to write without Joe because he is the human and humor side.
Their exploration of relationship makes their relationship so much better.
Interview Links –