Shasta Townsend – It All Starts With You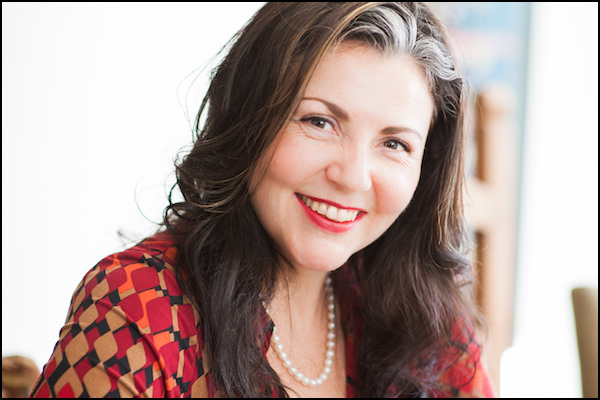 Shasta Townsend is a best-selling author, award winning teacher and down-to-earth Canadian girl.
She is your "marriage mechanic" who helps you manifest your relationship dream by teaching you how to apply Universal Laws to create a rich and satisfying relationship, no matter what!
Shasta is one of the first teachers to combine the teachings of Quantum Physics, Law of Attraction, Spiritual Psychology and good old common sense in the area of marriage, love and intimacy.
Her many student's "Love Stories" speak to the power of her work, and her own story is one of amazing "miracles". She is here as the helping hand you've been seeking.
Guiding Principle, Quote or Mantra
"It all starts with me." We are literally creating our reality.
So I am never the victim unless I choose to be.
This is the most empowered way of being that you can choose.
When You Tripped Up
When Shasta was diving deep into learning the tools of personal expansion, things like compassion, forgiveness, power, communication and grace, she found she noticed when these things weren't happening. And this was her trip up.
She was going through a drive through at Tim Horton's with her husband and he totally lost it because they messed up his coffee order.
She said to him, "You're such an a__hole! You can't go around loosing your crap on people."
And her husband said "Just like you are on me."
It was a moment of realization that she had been judging him on things she felt did not align with her spiritual principles. And her friends were supporting her by saying thinks like "He's such a jerk. You don't have to put up with this." And this was feeding this judgmental energy.
Shasta woke up to the fact that unless she shifted her internal views so her husband showed up differently, she was heading for divorce. And this was the love of her life.
Once she asked herself how can she stand in a place of love instead of fear, things shifted.
It is so easy to blame someone else for why we aren't happy, but once you take ownership of your reality and recognize it all starts with you, you will have taken your power back.
Proudest moment in partnership
Shasta recently celebrated an anniversary of her studio and when she looked out at all of her team she was so grateful that she is in a relationship with all of them. And that standing in the truth of what she wanted to create called them forward to stand in their place of service.
Looking at all the people she has partnered with to bring her hearts message to the world is certainly one of her proudest moments in partnership.
Another one is in the business she and her husband have started flipping houses.
When she shifted her story about her husband, he shows up in a different way. And really opens his heart.
They recently had an over billing situation with one of their contractors and Shasta was so proud of the way her husband, Ian, responded.
Current Partnership that Has You Excited
Shasta has been an entrepreneur for 15 years and typically took the DIY approach to getting things done.
So sitting down with her husband and deciding if they were going to start their business together was an opportunity to combine their individual expertise in business and in their marriage.
They have stepped into a new level in their relationships.
What is the best partnership / relationship advice you have ever received?
Stand in the place of love. Do not give in to any of the voices of fear or judgement or victimhood.
Best Partnership Book or Resource
Breaking The Habit of Being Yourself: How to Lose Your Mind and Create a New One
The Intention Experiment: Using Your Thoughts to Change Your Life and the World
Interview Links –