Bobbi Palmer – Date Like a Grown Up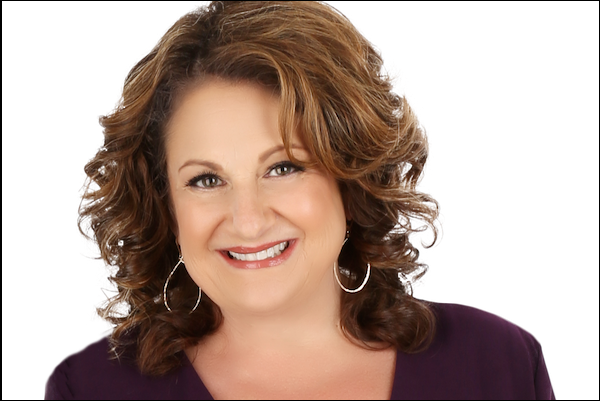 Bobbi Palmer is The Dating and Relationship Coach for Women over 40 and founder of Date Like a Grownup.
With her expert guidance; smart, independent woman from all over the world are now sharing the intimacy, passion and partnership of a grownup relationship with their special man.
Fed up with being single, and determined to succeed in her romantic life (like she had in the rest of her life), Bobbi finally figured out 'the man thing' and became a first-time bride at age 47. Now joyfully married, she walks her talk every day as she helps women around the world do what she did: find fantastic, forever love after 40.
Guiding Principle, Quote or Mantra
"Being deeply loved by someone gives you strength. While loving someone deeply gives you courage." – Lao Tzu
Bobbi lacked courage for so long. The courage to love and be loved. And this is what she lives by in her marriage.
When You Tripped Up
When Bobbi was 35 she was diagnosed with Multiple Sclerosis and at the time it knocked her on her butt and gave her a wonderful gift.
She was working night and day to have control over her life, putting it into her job and her career. This gave her a sense of control, but this diagnosis reminder her she really didn't have the control she thought she did.
Bobbi decided to get serious and look for love. She met a guy named Steve and they were together about 3 1/2 years.
On their second date he told her he was never getting married again and he would never marry her.
The tripping up part was it took her 3 1/2 years to believe him.
There were so many signs that he meant what he said.
They had a great relationship, but they wanted different things.
But she didn't want to see the signs and was convinced he would fall in love with her and change his mind.
What Bobbi learned from this very painful experience is: take care of yourself, believe what men say and set boundaries for yourself. Really know what you want and if you aren't getting it, ask for it.
Proudest moment in partnership
Bobbi's proudest moment is jumping in with her husband, and being in her partnership with him for 10 years. It is the best thing she has ever done.
It's hard. It's a long road and she is proud to have navigated it.
When she was 45 she was so sick of being single and not knowing why.
So she got help figuring out what it was that she didn't know that other people seemed to know.
For her to open herself up and acknowledge that she did not know how to do this was a really big deal.
Putting her walls down was a huge deal. And her husband Larry and her met and married in six months.
What is the best partnership / relationship advice you have ever received?
Men are not hairy women. Bobbi learned this from Alison Armstrong.
Respect your partner and work hard to understand them with compassion and empathy.
Best Partnership Book or Resource
Confessions of the World's Worst Dater: Her 7 Secrets to Finally Finding Love After 40
Making Sense of Men: A Woman's Guide to a Lifetime of Love, Care and Attention from All Men
Interview Links –
FREE GIFT – Four Devastating Mistakes Women Over 40 Make In Their Search for Love
Take Bobbi's FREE Man-O-Meter Test and find out if you are Dating (and Mating) like a GROWNUP