Devon Kerns – Know Thy Self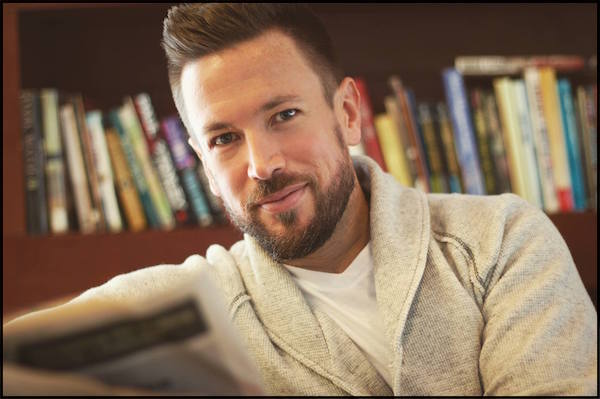 Many people refer to Devon as the RockStar of Dating. Devon has made it his mission to empower one million single professionals by the end of 2016 and help them cut through the usual pitfalls of dating and finally find the crazy and passionate love that they have dreamed of!
With more than ten years of coaching one thousand single professionals around the country on relationships, emotional intelligence, and lifestyle management, Devon has devoted himself to helping men and women master the art of knowing themselves well enough to get what they really want out of dating, relationships, business and love.
Guiding Principle, Quote or Mantra
Know thy self.
In a world where so many people are so frustrated in relating and dating, we have quantitative communication in relationships, but not quality communication.
Truly understanding your personality and what your personality needs in a partner, in order to create a conducive and loving environment with that partner, is the most important thing you need to have.
When You Tripped Up
Devon has found that men are all in at all times when it comes to something we are truly passionate about.
When it comes to women, this can cause us to do some dumb things.
So one of the things Devon does at times is not allow a gap for distance to create desire. So when he has found a woman he was interested in, he just wanted to see her all the time and connect with her all the time.
This behavior has caused him to blow several relationships because he overwhelmed them too soon with too much.
The "DUH" moment that changed your partnerships forever
What Devon lacked in the past is the power of No as a man. Particularly when sex happened too soon.
Typically we expect the woman to be the one saying No and the man is in full pursuit mode.
What he has learned that he did not do in the past, that leads to a stronger connection is the power of No.
This is not a tactic to manipulate a woman. By saying No first, you create a safe environment for her.
Proudest moment in partnership
Devon was engaged to a woman who had her entire world come crashing down and she literally disappeared. This all happened in November and he did not hear from her until February.
He went on a search for her and ended up on a major roller coaster emotionally himself.
What made this a proud moment for him is he had done so much work on himself that he truly believed that good and bad are characteristics that we place on moment. And if he wants the things around me to change he has to change the way he is looking at those things.
In this pain, instead of running from it and blocking it off, he stepped into it. And this validated that all the work he did on himself was paying off.
Devon was able to stand true to himself through the ups and downs of this relationship.
This allowed him to love her through all this pain and still own what his needs were.
What is the best partnership / relationship advice you have ever received?
Desire is created by distance.
And so many people are looking for their best friend instead of truly understanding what it means to have a romantic and loving and deep and intimate partnership with someone.
Best Partnership Book or Resource
The 5 Love Languages: The Secret to Love that Lasts
Interview Links –