Marni Battista – How to Find a High-Quality Guy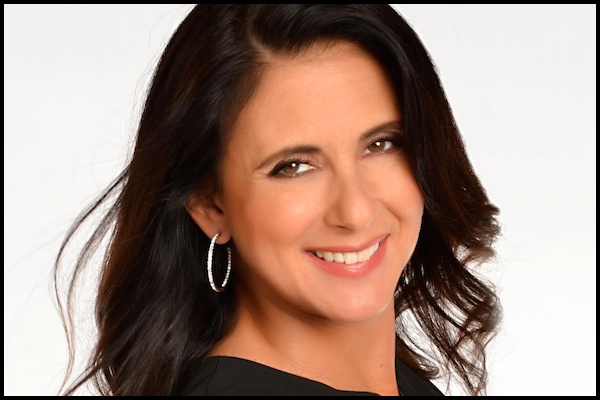 As the founder of Dating with Dignity and with more than 25 years of personal relationship and dating experience, Marni Battista has dated, was married for 17 years, divorced, and then successfully dated again (and married!) in the 21st century.
She has undergone professional training in dating and relationship coaching as well as training in the Core Energy Coaching Process from the Institute of Professional Excellence in Coaching (IPEC). Marni also has extensive training as a Facilitator with the Hoffman Institute, one of the worlds foremost organizations in personal development.
She was a guest co-host on Dr. Drew Pinskys Loveline show, and Marni was called LAs best dating coach after her appearance on On Air with Ryan Seacrest.
More importantly, as a divorcee for more than five years, Marni truly understands what it feels like to be lonely and sick of wasting time on dates with men that go nowhere.
A woman who is not your mother, best friend, or therapist, Marni is the professional relationship and dating expert who will stand behind you to provide love, compassion, support and honest guidance as you embark on one of the most important, fulfilling adventures in your life.
Get your FREE BOOK – How to Find a High-Quality Guy without Going on 200 Dates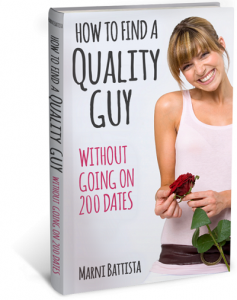 Why does Marni do the work she does?
There was a moment when Marni was married to her first husband where she was down on her knees in their driveway begging him not to leave her. Pleading with him to love and accept her. This was one of the lowest points in her life.
Marni now does the work she does because she never wants another woman to go through something like this or if they have before, that they never have to go through it again.
No one should have to be on their knees begging someone for acceptance and this is why she does what she does.
Are you trying to reduce dating with your new book "How to Find a High-Quality Guy without Going on 200 Dates?"
Yes. Marni was hearing from women that they can't find quality men anywhere and they hate dating, so she decided to address this issue.
She wants to help women solve this problem, and help them understand that this is a symptom of a deeper problem.
Marni has found in her life and the lives of her clients, who are successful in really being loved and loving themselves and loving their lives, there are two things that need to happen.
So in her book, Marni asks you if you are willing to do these two things, and if you are she gives you a formula for finding a high-quality guy without going on 200 dates.
Once you complete the formula Marni provides you with 38 "gold mines" of places to meet quality men.
When you are a high-quality woman, you don't have to go on 200 dates.
What does "high-quality guy" mean?
Marni has summed up what a "high-quality guy" is into four words: Words and Actions Match.
He has integrity, is loyal, honest and can communicate. He is ready for a relationship. He knows what he wants. He is a man who is on the upward spiral and wants to find a partner to do that with him.
To attract a man in an upward spiral, you need to be a woman in an upward spiral. You need to be the person you want to attract.
This does not mean you need to be perfect. It means there needs to be space for both of you to be human and make mistakes. Room for both of you to be on the journey.
If you ask your man to meet standards you are not living to in your own life, you will leave really amazing people behind.
What are the biggest limiting beliefs and what do we need to do to get past them?
Limiting beliefs are beliefs you have about yourself, dating, men, the world at large that you believe is the truth.
Marni wants you to know there is a difference between what's true and what is the Truth.
We take what has been true for us in our lives and assign it the title of "The Truth." Marni gives us a great example of this.
In the spirit of taking responsibility and having courage you need to take a step back and ask – "How true is that really?"
Listen to what the next level question is that will help you see why you are holding on to your limiting beliefs.
How do you fine tune your "Man Picker"?
Play with the following question to enhance your picking ability: How can you redefine dangerous or edgy or interesting or chemistry?
This will get you over the idea that a guy is just "too nice."
If you are not clear on what you are looking for, it is hard to identify it when you see it.
It is all about the power of what Marni calls data dating.
What was the first step Marni took to find her amazing husband?
First, she took personal responsibility.
After her first marriage ended she was quite into drama. And then the ex-wife of one of her boyfriends invited her to stop blaming this guy and take a look at herself.
All of the sudden this switched things for her. Marni recognized there was possibility beyond what she was experiencing and the only way out was to stop blaming and scheming.
And it was all about taking personal responsibility for the life she wanted to have.
The truth about the 38 places to find quality men.
If you don't do the work on yourself before you head off to these 38 places to find quality men, you will simply be adding one more thing to the list of what didn't work for you.
The truth is you have to do the work to become a high-quality woman and when you do finding a high-quality man will be easy.
Interview Links –