Debbi Dachinger – Share What You Love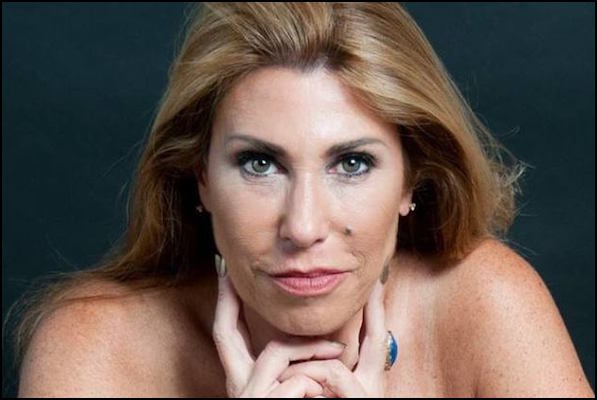 Debbi Dachinger is a Media Personality. Her cutting-edge talk radio show about success, "DARE TO DREAM" is syndicated (on 66 stations) and a multi-award winning program.
Debbi is a top-notch radio personality, a successful motivational speaker, was an award-winning actress and singer, and a professional voice over artist.
In addition to her ongoing radio program, Debbi runs the Bestseller Launch Program – taking authors to international bestselling book status. She also runs Radio Mastery Training for entrepreneurs, speakers and authors ready to accelerate their skills on the radio
Debbi is the author of two books: "WISDOM TO SUCCESS: The Surefire Secrets To Accomplish All Your Dreams" and the bestseller "DARE TO DREAM: This Life Counts!"
Guiding Principle, Quote or Mantra
Do unto others as you would have them do unto you.
Debbi is deeply sensitive, deeply intuitive, deeply in touch and at the same time she is super strong.
So that means that when she is not in her ultimate place of compassion or kindness or fun, that there are moments when she says and does things she regrets.
And when that happens for her she apologizes, because it is very important for her to take responsibility and to be the best partner she can.
In Debbi's partnerships it is important for her to show up as a teammate with her partner. And that they are playing on the same team and she wants that team to succeed.
She treats people in a way that she feels she should and wants to be treated.
When You Tripped Up
Debbi's biggest trip up was a past marriage that ended over 10 years ago.
She was so beside herself knowing this was a bad marriage because she was terrified to speak the words and take the action.
For her it was about everybody else. The money her family had spent on her wedding, all the guests, all the gifts and she felt shame.
Shame that she had failed. That her "picker" was off. That she should have known better. And for all the investments of time, money and energy that everybody had put into it.
She also felt shame because she had a certain identity and to change that would paint a different picture for everyone of her. She was afraid people would talk about herself.
And she wondered "What if this is as good as it gets?"
All this kept her stuck for years.
She set up benchmarks that once she reached them, then she could leave the marriage. Like once she weighed a specific weight then she could leave, because then she would be so amazingly attractive that it would make the fear that this may be her last relationship go away.
Proudest moment in partnership
Debbi has a best friend who lives out East and a proud moment for Debbi is telling her real feelings to this friend.
There are a few times Debbi has been hurt by this friend and being brave enough to risk loosing this friend by telling her that she had hurt her was huge.
But the biggest pride is that Debbi opened her heart and let her friend know what she was experiencing. And it has always made their friendship stronger.
At every crossroads they choose each other.
What is the best partnership / relationship advice you have ever received?
Grow your tolerance and remember the good stuff.
Interview Links –
FREE gift – How to Do a DYNAMITE Radio Interview
Debbi's Websites –