Camille Sheppard-Parrish – Push Love Forward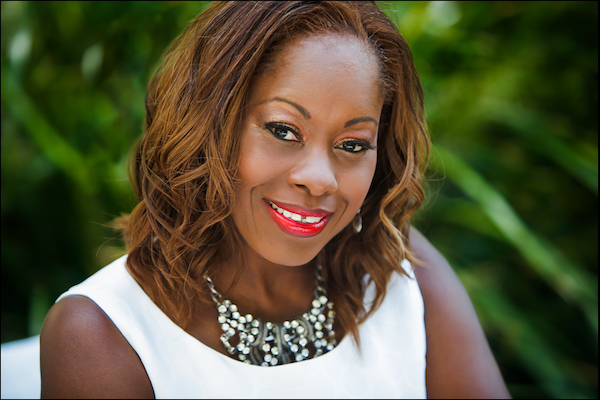 Camille Sheppard-Parrish is a healthy love coach, relationship and dating expert and author of Successful Women Date Differently: Secrets to Attracting the Love You Deserve.
She helps women overcome difficult emotional challenges that hold them back from attracting relationship-ready men.
Camille's mission is to provide a one-of-a-kind holistic coaching experience that will provide the necessary guidance to identity crippling blocks, unconscious behaviors, remove limiting beliefs, boost your self-esteem, own your happiness and shift your love vibration causing you to stop attracting and dating the wrong type of men.
She provides women with the tools, strategies and techniques to attract and sustain the happy and healthy relationship that you deserve… with Mr. Right!
Camille has earned her MBA and is currently conducting research for her dissertation in Organization and Management, Leadership for her PhD.
Guiding Principle, Quote or Mantra
We become what we believe that we are.
It is so important to follow your purpose so you can serve in whatever capacity honors your true self.
We have to write our future ourselves, and not depend on other people to push us into their story.
When You Tripped Up
Camille used to come into her romantic relationships with a wall that sometimes felt like a fort around her to protect herself. This caused her to put out a lot of masculine energy and not understand how to just be as a woman and embrace her femininity.
She would show up trying to be better men than the men she was in relationship with.
Here biggest trip up was not trusting and giving a man the opportunity to show up and be himself.
The "DUH" moment that changed your partnerships forever
One of Camille's "Duh" moments was that she was recreating the events of her childhood over and over again in her relationships with men.
She tried to understand and rationalize this pattern by seeing if there was a common denominator with these men. Did they come from the same city or have the same zodiac sign?
What she found out was it was really her. She was unconsciously attracting the same type of men over and over again by not paying attention to her unconscious behaviors.
Once she realized she was the common denominator. And that was tough for her to own as a successful and educated woman.
Proudest moment in partnership
When Camille is able to truly help someone it is when she is proudest. This can be teaching or providing the means for a person to get a meal or a bus fare or a kind word.
This form of giving helps her really feel grateful about what she has and what she has to offer. Even if it is not that much more than the person she is helping.
What is the best partnership / relationship advice you have ever received?
Be yourself in all relationships. And to be comfortable with the other person being them self. This allows a true, authentic friendship and relationship to grow.
When you are just being yourself, being kind, being loving, being true and honest, this is what builds relationships and allows the partnership to grow and flourish.
Best Partnership Book
The Holy Scriptures.
This is the root of what everyone is teaching regarding how to love and live and be peaceful to everyone.
No matter who's book you read, it ultimately comes from scripture.
Payoff of Partnership
Being herself and standing in a place of kindness and always being grateful has brought Camille the most benefits in all her relationships.
Because Camille does this, when she is in need, she has others looking to support her and lift her up.
Also, when she is going through something challenging she has the resilience to keep moving forward as a result of how she lives.
Interview Links –