Jenna Ward – Attention Is Needed Within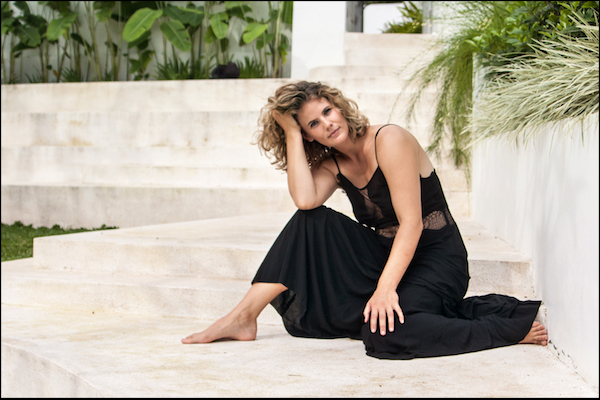 Jenna Ward is an Embodiment + Energy Medicine Mentor, guiding women to get out of their head and into their hearts.
Jenna teaches women how to awaken their magnetic and sensual souls, embodying their deep potential to create authentic businesses and rich relationships that turn them on through her signature program, The Embodied Woman.
This is a 12 week online journey into more passion, purpose and freedom by connecting and embodying your authentic self into every cell of your being.
Guiding Principle, Quote or Mantra
Your partnership is a barometer of how you are being within yourself.
When there is discord or struggle or strife within a partnership, often that is reflecting something that is uncomfortable, unresolved, unhealed or unsettled that is going on within yourself.
So when stuff is coming up in a partnership, that is a big indicator that is saying "Attention is needed within."
When You Tripped Up
Jenna was looking for her partnership to be her salvation. The thing that kept her afloat when everything else was not really going as she desired.
This brought about a big feeling of confusion and disconnect.
Her partner was not stepping up to be all the things she wanted him to be.
She realized she was projecting all of her desires onto her partner to be the thing that saved her and carried her forward.
Jenna realized that the control she was exerting in the partnership was a surrogate for the big lack of control she was feeling in the rest of her life.
Her epiphany was that no good partnership is based on control or obligation. The only type of meaningful partnership is based on mutual respect which is founded in love.
Proudest moment in partnership
Jenna is very proud of a partnership she has formed with a woman who is her biggest competition in business.
She learned to never hesitate to reach out someone you admire.even if you think there is no logical reason they would partner with you.
And there is really no place for competition in the business place anymore. There is abundance for everyone.
What is the best partnership / relationship advice you have ever received?
Everybody benefits from spending time being with their body. Touching their body and enjoying their body.
This allows you to value you.
Best Partnership Book
Blue Truth: A Spiritual Guide to Life & Death and Love & Sex
The Way of the Superior Man: A Spiritual Guide to Mastering the Challenges of Women, Work, and Sexual Desire
Payoff of Partnership
The big partnership Jenna is playing with right now is herself and her business. This being of her business has chosen her and she is exploring it by living and working all around the world.
Interview Links –