Scot & Emily McKay – Deserve What You Want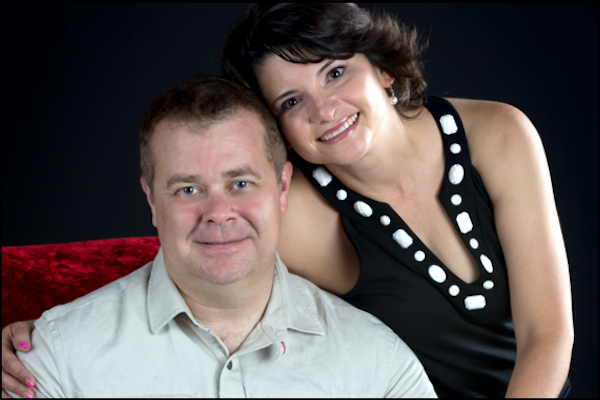 Scot and Emily McKay are professional dating and relationship coaches, authors and podcast hosts.
Together they founded X & Y Communications in San Antonio, TX, which focuses on equipping and empowering men and women to go from good to great in their relationships.
They reach over 300,000 people all over the world through their newsletters, podcasts and social media. And are the authors of ten books between them and have been featured by over 400 media outlets worldwide.
Scot is also a four-time Amazon #1 bestselling author and the host of the top-ten ranked podcast on iTunes, "The Chick Whisperer".
They are both Traveler's Century Club members, having traveled the world extensively, often with their four children. They even have a travel blog and podcast.
And at the end of the show we will make sure you know where you can subscribe to their popular newsletter and podcasts…all for free.
Guiding Principle, Quote or Mantra
Deserve what you want.
In order to attract the partner you want, you first have to be the kind of partner that will be attractive to them.
They apply this in their business too. In order to build partnerships with their peers they needed to give before they thought about getting.
The "DUH" moment that changed your partnerships forever
In terms of his and Emily's relationship it has been world travel.
Even though they worked for themselves and are location independent, after they got married and had a child they thought they were now home bound.
They finally realized they could take "junior" with them. And since 2009 they travel about 3 months out of every year and world school their kids.
This gives them the opportunity to see the world through the eyes of their children as well.
Proudest moment in partnership
Scot – When he was a kid, all Scot wanted to do was be a BMX racer. His dream was to ride for a factory BMX team.
In 1999 he found out the biggest class of BMX racing was guys his age on bigger bikes.
Scot decided to start a team just for guys over the age of 28, and it was a HUGE success.
The day his team was elevated to a factory team, was the day he fulfilled this bucket list item.
The proudest part of this was Scot did not wait for someone to invite him to join a team, he started the team.
Emily – She quit her job to work with Scot and X & Y Communications and raise the kids.
And Emily realized she needed some girl friends and adult conversation. So she started a group for moms.
She partnered with restaurants and businesses to provide discounts for the families that were in her group. And the kids made friends they still have now, years later.
She became the queen of stay at home mom's for San Antonio, Texas.
What is the best partnership / relationship advice you have ever received?
Scot – Always get into relationships where you both look forward to and expect the best from each other.
Emily – Be a good communicator so when you step on your partner's toes you can talk about it.
Best Partnership Book
Scot –
David Livingstone: Africa's Trailblazer (Christian Heroes: Then & Now)
He was a connector and was incredible in building partnerships and alliances between very culturally different groups.
Emily –
Rick Steves Travel as a Political Act
Interview Links –
Travel + Adventure = Freedom site