Leslie Ziemba – What is my part?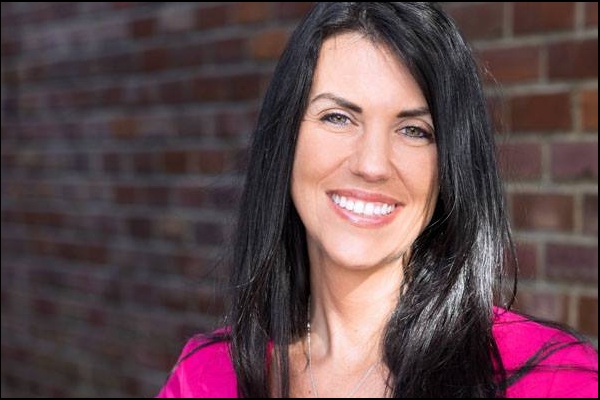 Leslie Ziemba is a Love Coach, Author and Time Line Therapy® Specialist who assists men and women to overcome challenges related to dating in mid-life and guiding them to having a thriving life and love!
Her personal story, work and book reflect pure vulnerability, authenticity and the "Big Sister – Real Talk" we often need to help us get out of our own way.
Guiding Principle, Quote or Mantra
Why am I attracting this situation to me?
What is my part in this? What did I do to cause this?
Leslie steps outside of herself to check in with her perspective and with the other party's perspective to see where might be able to come to a compromise.
You do have a part in what is happening. It is not all about what someone did to you.
When You Tripped Up
Leslie had a business partner who is also a good friend and he sent her a text that pissed her off. And she spouted off to him via text.
When he called to address the issue, she was aware that she was not in a position or frame of mind to have a talk with him, so she sent it to voicemail.
When she was in a better place she got ready to text him back and recognized this is not how she conducts her life and she needed to speak with him.
Even though she does this work every day, we all fall short at times. Fortunately, she caught herself just before she tripped and made a better choice to call him instead of text him.
The "DUH" moment that changed your partnerships forever
Leslie was in a relationship at the very beginning of her personal growth journey. And he was her holy assignment. She was determined to learn whatever she could from this relationship.
They had been together for about a year and got into a very big argument, with many unkind things said on both parts.
When this happened, Leslie called a girlfriend and told her what he did to her. And that girlfriend supported her in her victim mindset and added to it.
Ultimately the relationship did end.
When Leslie reviewed what happened she realized that this friend had pushed all of her fear and drama buttons. And Leslie distanced herself from this friend as well.
Now Leslie is very mindful about who she surrounds herself with and shares her personal life with.
Proudest moment in partnership
Early in Leslie's business she reached out to a colleague to partner with to build her business. And she contacted a woman who was very big and successful in her field even though she figured nothing would come of it.
As it turned out, this person was completely on board to help her.
This would never have happened if she had not asked. And it turned out to be such a good friendship and partnership.
What is the best partnership / relationship advice you have ever received?
Before you start another relationship work on healing the past relationship and shift your mindset.
Best Partnership Book
Fearless Love: Growing Through Divorce, Dating and Divine Purpose to Heal, Thrive and Attract The Love You Desire
Love & Respect: The Love She Most Desires; The Respect He Desperately Needs
Conscious Loving: The Journey to Co-Commitment
Interview Links –