Antia & Brody Boyd – Attraction Isn't a Choice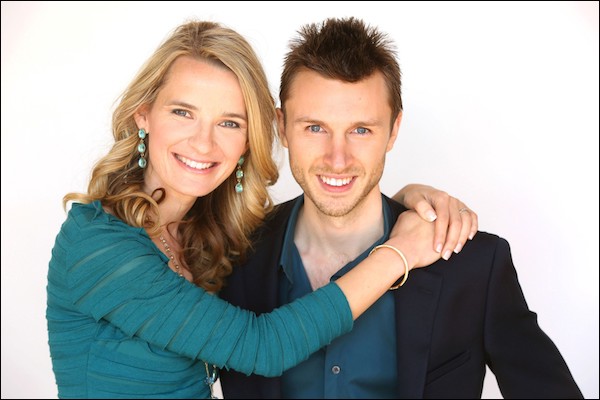 For over 10+ years Antia Boyd, who is originally from Germany, has been helping single women all over the world to find the right man for them without loneliness, sadness or wasting any more time.
She studied Personality Psychology at U.C. Berkeley, and has led many soulmate support groups, where most of the women there have attracted the right man for them!
Brody Boyd has been helping single men all over the world to find the right woman for them to share their life with without fear, anxiety or rejection for over 12+ years.
He has a degree in communications and interpersonal relationships and for over a decade has studied everything that he could get his hands on about women, dating and building great confidence and social skills without fear.
This power couple has spoken on stages and radio shows all over the country.
And they recently moved to beautiful San Diego, California.
Guiding Principle, Quote or Mantra
You attract who you are being.
Brody – Partnership helps you grow even faster.
When You Tripped Up
Brody – Brody used to struggle a lot in connecting with women. When his first girlfriend dumped him after 2 1/2 years he was devastated and went into a deep depression.
He was so afraid of rejection that he was stuck.
When he learned from his mentors to move towards the fear and dance with the fear and make love to the fear everything changed. This transformed the thing he was afraid of into something that could benefit his life.
Antia – Antia was in the habit of punishing men for any mishap at all.
What wasn't authentic about this was she was closing her heart to do this. She did not allow them to be human, and set them up for failure.
She was resentful and unforgiving, which let to her being emotionally unavailable.
Antia entered relationships looking for where the men were not following through. They really didn't have a chance.
The "DUH" moment
Antia – Antia was communicating with this guy who was texting her but never asking her out.
One morning she woke up and realized that she was waiting for this guy to change like she had always been waiting for her Dad to change.
All at once, she realized that she could free herself. She turned on Taylor Swift and broke up with her old self. She got it on a visceral level.
Brody – When Brody started his personal development and dating studies journey it was reading a book about how to seduce women with NLP and hypnosis. And he was aware this was pretty strange, but it got him started.
He read more and more and the problem it created was it put him in his head a lot. Constantly trying to figure out logically what does he have to do to be loved, and it wasn't working.
His "DUH" moment was when he realized was the key to reaching his goal of partnership was taking action based on what his heart is telling him and open up emotionally.
What is the best partnership / relationship advice you have ever received?
Antia – Lean in and you will break open into something softer.
Brody – Ask for help and be vulnerable enough to receive support. And communicate from a feeling level instead of an intellectual level.
Best Partnership Book
Antia –
Marry Him: The Case for Settling for Mr. Good Enough
Brody –
How To Find The Right Woman: Dating Tips, Attracting Women & Dating Advice For Men
The Way of the Superior Man : A Spiritual Guide to Mastering the Challenges of Women, Work, and Sexual Desire by David Deida (1997) Hardcover
Interview Links –
Antia's website – FREE Strategy Session for women
Brody's website – FREE Strategy Session for men