Follow Your "Yes" Friday – "When you force it, it is not a "Yes"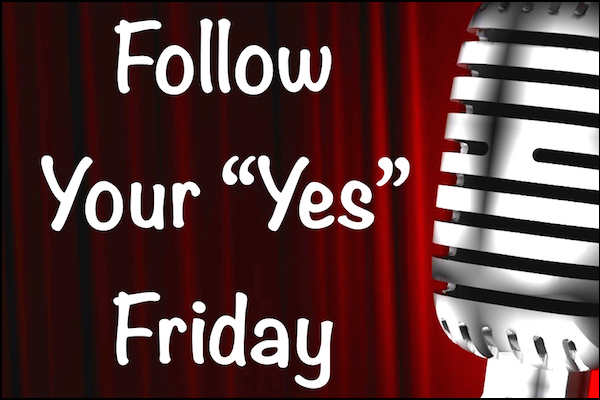 Do you follow your "Yes?"
Following your "Yes" is about you taking a step forward in your partnerships by taking action and applying at least one thing you heard from our guests during their interviews this week.
On today's episode, all of this week's guests have generously provided BONUS MATERIAL, not included in the interviews you listened to earlier this week.
Each one has provided incredible examples of the power of following your "Yes".
Enjoy!
Emily Rose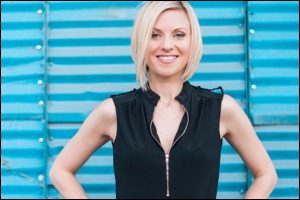 Not Following –
Emily found herself getting into a relationship with someone who she really didn't want to get into a relationship with.
There were a bunch of "yeses" showing up in the form of "nos" and then there came a really big one.
She had a very clear "get out now"message and yet she didn't. Emily got swept up in it anyway.
Not surprisingly, the relationship ended and it is one of the few times she has not stayed friends after the breakup.
Following –
A friend of Emily's who is a crew manager for Tony Robbins offered her tickets to shortly after she had watched the documentary "I am Not Your Guru" about Tony and she was a full on "Yes."
Then after she had already said Yes, she had to check on her schedule and plane tickets etc.
And as a result of following this "Yes" every element of her life has changed.
Magic happened that included her getting to sit in the front row of a 10,000 seat stadium for the event toe to toe with Tony.
And people she met at this event in California have introduced her to amazing people in Texas where she lives.
Listen to Emily's full interview here
Connect with Emily –
Antia & Brody Boyd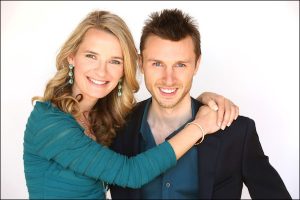 Not Following –
Brody –
Brody was in a relationship for about 2 1/2 years and his "Yes" was to leave the relationship, but he didn't listen.
Instead he stayed even though he was aware he was not emotionally available in the way that she needed.
Eventually she ended up leaving him, and he felt even worse for the pain he had caused her.
Antia –
Antia was invited to a man's home that was about 30 – 40 miles away.
Her "Yes" was not to go. But she didn't listen to it and on her way there it started storming and hailing so hard people were pulling over. And she still kept going.
She was forcing the situation and when she returned home was aware how much power she had given away.
Following –
Brody –
Brody was a poor college student and really did not know how to connect with women. He was about to hire his first dating coach and did not really have the money.
On top of that, he was in a depression after his first girlfriend has dumped him.
Brody listened to his "Yes" and signed up anyway.
Just a few months later he met his wife, Antia, and it is the result of his following his "Yes.'
Antia –
Antia followed her "Yes" the day she met Brody.
She was on the beach in Hawaii and got this guidance to go to a MeetUp. Though it did not make sense to her as she was having a great day at the beach when she received this guidance.
Turns out the MeetUp she decided to attend is where she met her husband, Brody.
Listen to Antia & Brody's full interview here
Connect with Antia & Brody –
Antia's website – FREE Strategy Session for women
Brody's website – FREE Strategy Session for men