Follow Your "Yes" Friday – Say No to Almost Everything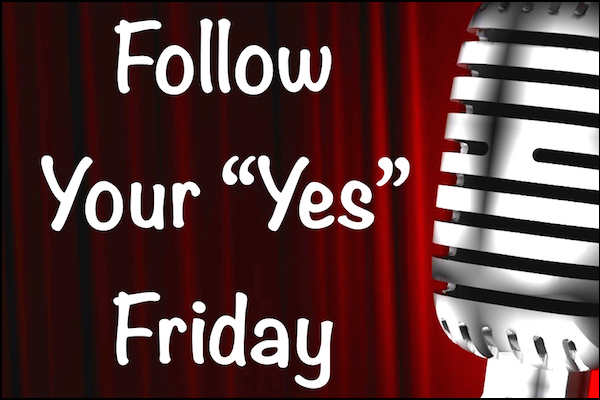 Do you follow your "Yes?"
Following your "Yes" is about you taking a step forward in your partnerships by taking action and applying at least one thing you heard from our guests during their interviews this week.
On today's episode, all of this week's guests have generously provided BONUS MATERIAL, not included in the interviews you listened to earlier this week.
Each one has provided incredible examples of the power of following your "Yes".
Enjoy!
Susan Bratton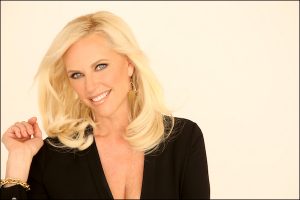 Not Following –
It is hard for Susan to find a time when she didn't follow her "Yes." She tries to live her life in every way that supports her higher good and those around her.
She checks in to see if something will exhaust her or add value.
Susan checks in against the three main goals she has at any given time (one personal and two business). This leads her to say no to almost everything because she is on her own agenda.
You can tell how good a decision maker you are by the state your life is in.
Once your a "Yes" to something, how can you make it better?
Following –
When Susan and her husband, Tim, started their business together it started as a podcast network with 40 different podcasts. This was not financially viable so they needed a new direction.
They were doing a bit of everything, but in their hearts they knew that what people wanted from them was the sexuality content they were creating. But they didn't want to be "people in the sex business" because most people immediately think of porn.
Susan got clear that she created online courses in heart connected, conscious love making techniques.
And as many people as there are who try and shame her for her work, she knows that what she does is the antidote to the porn industry that most people think of when she says she is in the "sex business."
Not everybody is going to like her no matter what she does.
Her "Yes" was when they decided the "sex business" was what they were doing. They could not be all things to all people and they were not going to do it half way.
As hard as that was, Susan and Tim went for it and they now help millions of people have happier, healthier sex lives.
Listen to Susan's full interview here
Connect with Susan –
RELATIONSHIP MAGIC:
FREE GIFTS:
Liesel Rigsby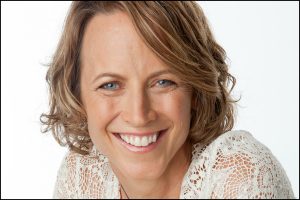 Not Following –
When Liesel was 30 she quit her job, cashed out her retirement and went traveling. She did not want to leave on her trip without having an anchor to home.
She had a boyfriend at home who she was clear was not the right partner for her, but she was afraid of being single.
As soon as she started traveling she didn't want to come home, but she had made plans to come home to attend a wedding with her boyfriend.
Liesel wanted to keep traveling and it was so clear that she needed to say "yes" to the camp on a river in Nepal. And instead she did not listen to her "Yes" and felt an obligation and fear driving her decision to go back and rekindle this relationship.
So she went back with the intention to go traveling again, but never did. And she moved to a town she didn't really want to be in and getting a job that she didn't want to be in a relationship that she really didn't want to be in.
This led to a downward spiral that landed her to the worst place in her life.
Following –
Liesel was at a Jane's Addiction concert with an old boyfriend and he was friends with her now husband Craig. And found out Craig had had a crush on her as she did on him.
A couple weeks later she saw Craig was playing at a restaurant and it was a clear "Yes" that she needed to go and see him.
Numerous things conspired to stop her from going, but she was so adamant that she needed to go, so she did.
This literally led to her relationship starting a few days later when they went on a hike/date and has been going strong ever since.
How do you recognize your "Yes" from just your mind trying to convince you of something.
For Liesel her intuitive "Yes" is very clear and calm. There's no anxiety or worry in it. Her mind is actually kind of turned off. And her body feels settled and still.
When her mind is trying to convince her, she has more of a buzz in her body. And over excitement or over worry, or over anxious.
Listen to Liesel's full interview here
Connect with Liesel –