Shelley Whitehead – There Aren't Any Shortcuts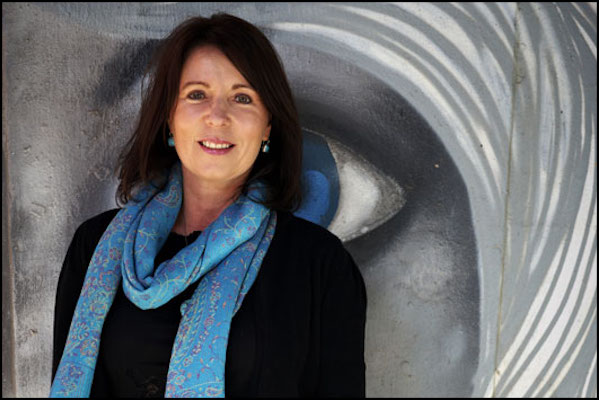 Shelley J Whitehead is a Relationship, Dating, Bereavement Expert.
She works with Bereaved, Dumped and Divorced Men and Women and is known for helping Heal Broken Hearts – reconnecting them to a life they love.
Guiding Principle, Quote or Mantra
Stop being defensive. It is not one of the easiest things to do, but it is certainly one of the most effective things to do.
The way to stop being defensive is to start listening with your heart. If it is kind it's love. And if it is love it's real.
When You Tripped Up
In Shelley's second marriage she abandoned herself in the marriage. This happened because she was working from a foundation of fear that was rooted in childhood wounds.
As is common with children, she took responsibility for what was going wrong with her parents relationship.
As a result, in her second marriage, Shelley was focusing on doing everything "right" so her husband would love her. And since she abandoned herself to do this, it didn't work.
The "DUH" moment that changed your partnerships forever
For Shelley, her DUH moment was her epiphany moment.
This was after her second husband had left her and was processing all the feelings that came along with this.
Then her perspective shifted. She realized that all the toxicity that was in her life had left her life. She was surrounded by so much love and so much support.
More than anything else, she had learned that because she had done her work and transitioned the incredible pain, and she could go out and date again.
She started operating from a foundation of appreciation and gratitude. And from that moment, she was able to go back into the dating world and use what she had learned to date smarter.
There has to be the 4 C's for a relationship to work.
She dated very authentically. Not from fear. And with an open heart.
Proudest moment in partnership
Shelley is doing some rebranding and has a team of people working on it, and this team is supportive, collaborative and fun.
When she works like this it takes her into the 3 – E's: Expanding, Enhancing and Engaging.
This very supportive partnership works for everyone.
What is the best partnership / relationship advice you have ever received?
Go slowly.
And when you're in conflict go even slower
The Power of Connection – Hedy Schleifer – TEDxTelAviv
Best Partnership Book
Attached: The New Science of Adult Attachment and How It Can Help YouFind – and Keep – Love
The Heart of Love: How to Go Beyond Fantasy to Find True Relationship Fulfillment
Why Women Talk and Men Walk: How to Improve Your Relationship Without Discussing It
Receiving Love: Transform Your Relationship by Letting Yourself Be Loved
Interview Links –