Follow Your "Yes" Friday – Owning Your "Yes" With Certainty Creates Respect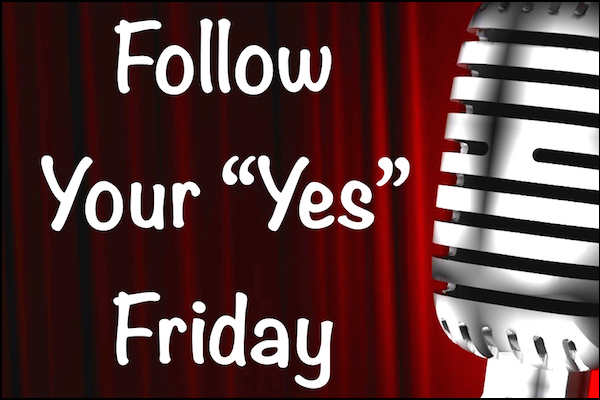 Do you follow your "Yes?"
Following your "Yes" is about you taking a step forward in your partnerships by taking action and applying at least one thing you heard from our guests during their interviews this week.
On today's episode, all of this week's guests have generously provided BONUS MATERIAL, not included in the interviews you listened to earlier this week.
Each one has provided incredible examples of the power of following your "Yes".
Enjoy!
Christy Whitman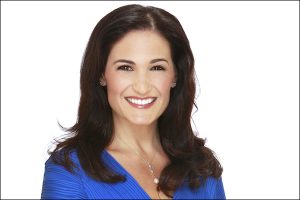 Not Following –
Christy had a vision of speaking in colleges to empower young girls and her business coach talked her out of it even though every inch of her body was telling her that speaking to girls about empowerment and universal laws was her calling.
She listened to him because he was the "expert" and wrote two books on suicide prevention as he suggested. This did get her foot in the door with colleges, but it wasn't what she had envisioned.
Within just a few weeks of Christy owning the fact that speaking on suicide prevention was not her path, the inspiration came through her to create the Quantum Success Coaching Academy to certify law of attraction coaches. And this is her passion and purpose.
Following –
Christy received a text from her husband asking if she wanted to FaceTime with his Dad and Aunt for their birthdays. This was after a long day of taking care of their two boys, who are 6 and 7, and she was tired.
She checked in with her guidance to reply and her "Yes" was a big NO. Her husband respected this and she was able to honor herself.
Owning her "Yes" with certainty is received with respect.
Listen to Christy's full interview here
Connect with Christy –
Christy's website – sign up for FREE abundance webinar here
Shelley Whitehead
Not Following –
One of Shelley's friends told her she had to meet her architect because she though they would really hit it off.
And when they got together he definitely lined up with what she was looking for. Then she started thinking too much.
On the second date things went well and she could tell he liked her, but she started coming up with all these reasons it was not a good time. Shelley wasn't listening to her "Yes", she was listening to her head. And she kind of ended it. She almost missed out on the best relationship of her life.
Luckily for her, he was persistent and he didn't give up on her. And because of his persistence, she is in the best relationship of her life.
Following –
In 2010 Shelley had a business meeting about a course and she just knew she had to do the course even though it was a very expensive program.
It turned out to be one of the very best things she ever did in terms of defining the work she does. And it was not a decision she made with her head.
She completely followed her gut and it has added a richness, direction and purpose to her life and the work that she does.
Listen to Shelley's full interview here
Connect with Shelley –