Cary Valentine – Turn your doubts inside out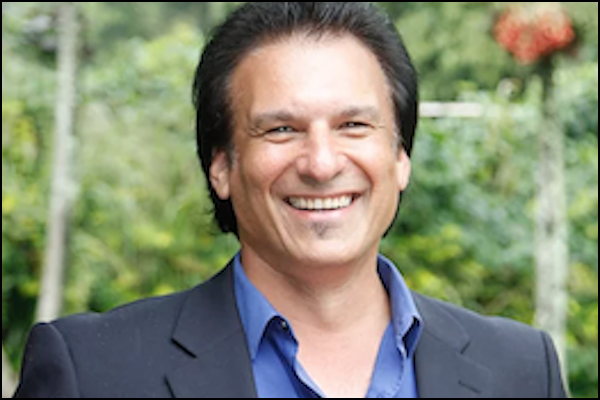 For over a decade Cary Valentine has been assisting couples and singles, throughout the world to transform their lives out of the emotional pain of relationship and dating challenges to creating joyous, juicy, sustaining relationships of their dreams through his In Love Forever personal development system.
Cary has a unique ability to understand and empathize with people's pain and challenges as he was haunted most of his life with tremendous fear, doubt and lack of confidence. He's transformed his life out of depression and being on the brink of divorce to living a juicy life.
He is certified relationship coach, speaks internationally about living with more passion and success and is the best-selling author of "In Love Forever: 7 Secrets to a Joyous, Juicy Relationship", which he co-wrote and lived out with his late wife, Wendy.
Cary's proven, patent pending, Turn Your Doubts Inside Out System – quickly helps to transform fears, doubts and worries permanently, creating more confidence, success, pleasure and joy.
Cary also narrated the newly released Complete Works of Florence Scovel Shinn audio book series and is an award-winning graduate of the Berklee College of Music; having performed with luminaries such as Dizzy Gillespie and members of Paul McCartney, Kenny Chesney, Stevie Wonder, Chris Botti, REO Speedwagon & Lionel Richie's bands.
He enjoys coming home from world travels to the sight of colorful roaming chickens and the enchanting tropical aromas of the Hawaiian island of Kaua'i.
Guiding Principle, Quote or Mantra
Turn the doubts inside out. Rearrange the letters in the word doubt and you come up with "to bud." Which is to grow and to blossom. So the doubts and insecurities are not what they appear to be.
The guiding point is that the doubt is our friend and not our enemy. It's trying to help us actualize our potential, our gifts, our passion and our desires.
The doubt is our inner trainer testing our resolve to see how strong we really believe in what we want to do.
When You Tripped Up
Cary was married to Wendy for 24 years before she passed away.
For the first 13 years it was profoundly nourishing for both of them. Then at the 13 year mark, he had become so disconnected from his heart and he did not feel a connection to her anymore. All the things that used to work, were not working anymore.
They were honest enough acknowledge that they had lost their connection and that they really cared about each other and wanted to find out what was going on.
They found out they had a collection of fears, doubts and insecurities that were undermining their relationship.
Once they learned to accept themselves and finally have the courage to be honest that was when their amazing relationship started.
Proudest moment in partnership
Many years ago Cary had the opportunity to play drums with his friend, Tony Osanah, who he used to perform with in Brazil. And they had not performed or rehearsed or anything in several years.
As Cary is walking on the stage he hears in his head "Boy, are you gonna blow it tonight!" This is while he is walking to the drum set.
Because of his work turning his doubts inside out, he was able to catch it and turn it around.
In Cary's head he was telling himself that he was going to create magic with Tony. And the music started that they killed it.
This was an opportunity for Cary to fail big time, but because of the tools he had been developing he was able to excel beyond his wildest imagination.
What is the best partnership / relationship advice you have ever received?
Have no secrets regardless of how vulnerable it may be to share it.
Best Partnership Book
In Love Forever: 7 Secrets to a Joyous, Juicy Relationship
Movies –
Guess Who's Coming To Dinner
Rodgers & Hammerstein's Cinderella (1957 Television Production)
Interview Links –
Schedule a FREE Discovery Session with Cary