Carol Allen – Love is in the Stars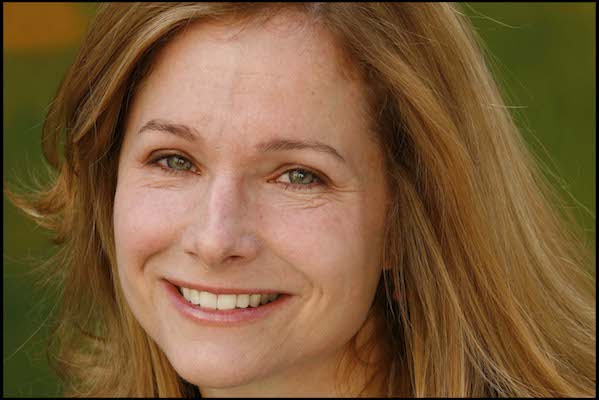 Carol Allen is a happily married Vedic astrologer and relationship coach whose mission is to empower women to enjoy truly "out of this world" love lives.
Carol's been featured on E!, Bridezillas, EXTRA, Dr. Drew's Lifechangers, in Chicken Soup For The Soul, Woman's World, and Daily Candy, plus she is the author of Love Is In The Stars – The Wise Woman's Astrological Guide To Men.
Her methods are a unique marriage of East and West, combining her training in the astrology of India with cutting-edge, real-world relationship research.
Whether you're looking for a soulmate, want to deepen an existing relationship, or heal lifelong love patterns, the answers are literally written in the stars… and almost anything can be made much better with your own right-actions, once you know the truth and what to do about it.
Guiding Principle, Quote or Mantra
God loves me and everything is alright.
When You Tripped Up
When Carol and her husband met they were more about trying to make their lives happen as opposed to co-create their lives. It came from this desire to feel control because they were scared.
For her this showed up as being controlling. She found herself trying to change him.
Carol had to let go of a lot of superficial ideas of what her relationship was supposed to look like. She loved that he was being true to himself and if she succeeded in changing him that would be lost.
It took her breaking up with him to figure out what she had.
To have a fulfilling relationship we need to check in with our head, heart and groin.
So often we pick someone who works for two of these areas and wonder why we aren't happy.
Proudest moment in partnership
When Carol and her husband cared for her husband's mother as she was dying is a time she is really proud of.
In their relationship they tend to be happier when they are serving something greater than themselves.
Carol and her husband were easily able to set aside their own needs and do what they had to for his mother. And there was no arguing over who did what.
What is the best partnership / relationship advice you have ever received?
Give the other person what they want when they want it. No more. No less.
It sounds so simple, but it is hard to do. Often we want to say no just to say no, but if it is not compromising your core needs then what's the big deal.
If one person leads the way the other tends to follow so do it even if they aren't doing it yet. Then you get to be a great partner in spite of your partner.
And if giving them what they want when they want it is not right for you or comfortable for you, then that is one of the ways you find out if they are the right person for you.
Best Partnership Book
The Tao of Dating: The Smart Woman's Guide to Being Absolutely Irresistible
The Seven Principles for Making Marriage Work: A Practical Guide from the Country's Foremost Relationship Expert
Payoff of Partnership
Carol never would have brought her work to the internet without the guidance of a mentor who had the know how to help her navigate that path. She calls him the King.
The King then brought her to who she refers to as the Emperor. The Emperor introduced her to 80 people who started promoting her work.
She knew with every fiber of her being that what they were up to was what she wanted and she knew to trust them. And this led to her committing as never before and work and up her game in every way, but it was so worth it.
This showed her the power of coming out from behind her little desk and computer and safety net and looking for opportunities through and with other people.
Interview Links –