Devi Ward – Feelings and Needs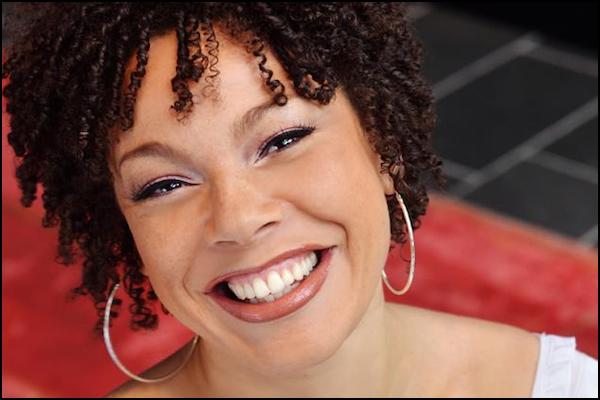 Devi is an internationally recognized Tantra Expert, Certified Tantric Healer, Certified Reiki Practitioner, Certified Meditation Instructor, practicing Tibetan Buddhist and one of the first Westerners qualified to teach the Tibetan Five Element Tantric practices as part of a sexual healing modality.
She has been featured as a Tantra and Female Sexuality Expert in countless articles and over 30 different radio and television networks world-wide including Playboy Radio, Men's Health Magazine, CBS, NBC and Rogers TV.
Guiding Principle, Quote or Mantra
The only thing that's ever going on are feelings and needs. If we can understand what the need is that is how we connect with the Divinity and the humanity in all of us.
When You Tripped Up
Devi had a student in one of her classes who was blatantly racist. And as a woman of color, she was really struggling with it. And in a moment of pain she said something quite crass and this student was devastated.
This experience has helped Devi be mindful of what she says, especially in moments of pain.
Ultimately it ended up being a beautiful healing moment.
The "DUH" moment that changed your partnerships forever
There was a woman in Devi's world that just rubbed her the wrong way.
This woman reflected to Devi the areas she still needed to love and embrace and accept about herself, because she had a story that this woman was better than her in some way. So this woman triggered the part in Devi that didn't feel good enough. And she wanted to make it about this woman.
Her "DUH" moment was when she realized that she had a need for self worth, self acknowledgement and self-celebration.
This ended up being an opportunity to do the work of healing her own wound as opposed to blaming somebody else for simply showing it to her.
How is Tantra medicine to heal?
The Five Elements Tantric practices are ancient practices. The five elements are – earth, water, fire, air and space. And this is what makes up our physical reality.
These elements are considered the antidote to the root poisons of anger, attachment, pride, jealousy and ignorance. These emotions literally are toxic and create disease in the body.
Bringing the elements into balance are essential to the health of the energy body. And all physical maladies manifest first in the energy body before showing up in the physical body.
These practices literally heal the energy and physical bodies.
What is the best partnership / relationship advice you have ever received?
You cannot give empathy if you need empathy. If you are in an argument and both parties are in pain, you cannot hear each other.
Best Partnership Book
The Center for Nonviolent Communication
Meet Me In Hard-to-Love Places: The Heart and Science of Relationship Success
A Payoff of Partnership
Devi's current business partnership has been the most healthy, inspirational, creative and constructive birthing process she has ever been in.
The ease and the flow and the dance and the beauty and the joy of what they are creating together has been orgasmic.
This process has been a huge celebration. Which is unlike her past business partnerships.
Interview Links –
Devi's website – get your weekly Tantra Tip here.
Youtube – Sex As Medicine TV