Judith Costa – Tapping into the flow of life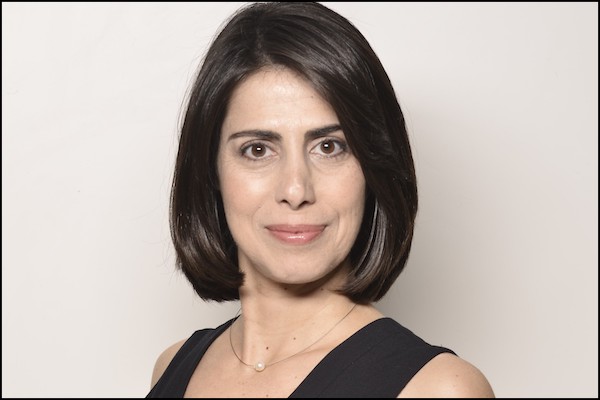 Judith Costa is a certified Unconditional Love Coach, Seminar Leader, Writer and Speaker, with a Master in Psychology and Psychotherapy and an MBA.
She works with groups and individuals, both online and in person, to help them overcome their blocks to Love, and to know themselves better. She uses different techniques such as Coaching, Past Life Regression Therapy, The Akashic Records, Astrology and Dream Interpretation.
Judith's work involves teachings about how to improve Self-Love and how to manifest the kind of relationship all of us want and deserve.
She offers one day workshops and retreats around the world.
Guiding Principle, Quote or Mantra
A soul-mate partnership is not about what you get, it is about what you are giving. This love is a flow of giving and receiving. Giving from a place of something you already have to create something new.
Sometimes the complaints you have in a relationship are the things that you don't bring to the table. And then we tend to blame our partner for it.
When You Tripped Up
The biggest trip up for Judith was when she abandoned herself in her first marriage.
She didn't know how to love herself, and the partnership was not working.
Judith learned that you cannot sacrifice yourself in a relationship. You have to "be" there.
She was too worried looking at the past and too anxious looking at the future to be present and in the flow.
You have to be there for you and be your best friend no matter what. Then you can establish relationships that have less drama and less need for control.
What is past-life regression and how can it impact our partnerships?
Past-life regression is a guided meditation that takes you experiences you had in past-lives so you can learn from them.
This can be very important when are in a relationship that's not working. When you have an instant reaction of attraction or dislike to someone, it is often because you have some unfinished business from past lives.
The goal of this work is to heal the energy that keeps you stuck in a past moment in time.
Proudest moment in partnership
Judith used to have a studio of interior design with her mother. And she learned a lot from her.
There was a moment where she could put her ego aside and recognize how valuable everything was that she was receiving from this partnership.
Even though they were very different and did not agree on lots of things, this relationship taught Judith how to run her own business now.
What is the best partnership / relationship advice you have ever received?
Bring to the table everything you have. Be 100% engaged with all your attention and passion and energy.
The only thing you have to DO to make a partnership work is be authentically you.
Many times we have a persona or mask or role that we use to go through life. This happens when we don't accept ourselves first and secondly we are afraid of being rejected.
Best Partnership Book
The Four Agreements: A Practical Guide to Personal Freedom (A Toltec Wisdom Book)
The Mastery of Love: A Practical Guide to the Art of Relationship: A Toltec Wisdom Book
The 5 Love Languages: The Secret to Love that Lasts
Interview Links –