Caroline Muir – The Tools to Create a Lasting Partnership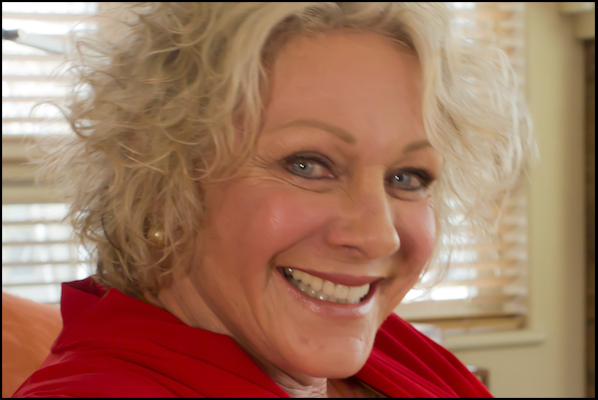 Caroline Muir is the Author of Tantra Goddess, A Memoir of Sexual Awakening – as well as co-author of Tantra, The Art of Conscious Loving.
She founded the Divine Feminine Awakening in 2004 and has led many workshops and seminars pertaining to the Goddess Awakening in all Women.
Caroline is co-leading a weeklong Sacred Feminine Mystery School workshop in Costa Rica in November, 2017. Go to www.divine-feminine.com for all the details.
Guiding Principle, Quote or Mantra
Early in life her mantra was "follow your heart." Now it has evolved to "follow all of your chakras."
When You Tripped Up
When Caroline was moving towards the end of her 3rd marriage, it was hard to accept that it was ending again. But she was realizing that she really didn't have the tools to create a lasting partnership.
She went into her 4th marriage with her teacher of Tantra and it was a training ground for what it takes to keep a partnership and a relationship really alive.
Caroline learned that to succeed requires telling the truth at all times without blame or judgement.
Proudest moment in partnership
Caroline was in a partnership where here partner valued connection more than even she did. He would instigate connection even when she didn't think they needed any and thought they were just fine. This made the relationship stronger and stronger every day.
It added up the power of love each and every day through connection.
What is the best partnership / relationship advice you have ever received?
Talk about everything. Everyday have valuable communication with your partner.
Best Partnership Book
A Return to Love: Reflections on the Principles of "A Course in Miracles"
Tantra: The Art of Conscious Loving
The Payoff of Partnership
Her current partnership and the one prior have been a launchpad to expand into more of the greatness that was inherent within her that she didn't know what there. Seeing her bigger than she could see herself.
She now has the confidence that she can do whatever she can imagine with her life. And at 73 years old she thinks it is just beginning.
Interview Links –