Mirabai Starr – Look in the unexpected places…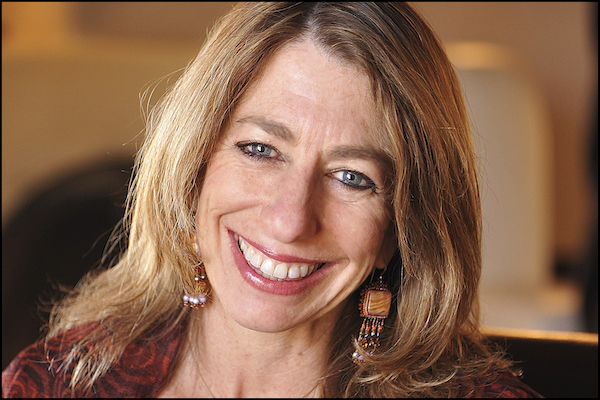 Mirabai Starr writes creative non-fiction and contemporary translations of sacred literature.
She taught Philosophy and World Religions at the University of New Mexico-Taos for 20 years and now teaches and speaks internationally on contemplative practice and inter-spiritual dialog.
As a certified bereavement counselor, Mirabai helps mourners harness the transformational power of loss. She has received critical acclaim for her revolutionary new translations of the mystics. She is author of the award-winning book, GOD OF LOVE: A Guide to the Heart of Judaism, Christianity and Islam. And her newest book, CARAVAN OF NO DESPAIR: A Memoir of Loss and Transformation, received the Spirituality & Practice "Best Books of 2015" award.
Mirabai lives with her extended family in the mountains of northern New Mexico.
Guiding Principle, Quote or Mantra
"There are love dogs, no one knows the names of. Give your life to be one of them." – Rumi
When You Tripped Up
When Mirabai was 15 she left home and moved to an ashram and connected with a teacher who was 40.
He decided she was a divine being that had come to earth to bless the world. And it was his particular path to awaken her to her spiritual purpose. Her job was to obey everything he told her to do to be able to live out her purpose.
She so much wanted to fulfill her purpose that she did this. This led to a secret affair with him and eventually he left his wife and married her.
After 10 years she was able to extricate herself from the relationship and she learned a great deal from this trip up.
The "DUH" moment that changed your partnerships forever
For many years Mirabai went around feeling kind of special because she had experienced so much loss and suffering in her life, including the death of her daughter in a car accident.
It was very tempting for her to see herself as a rarified being who had been through all this.
One day she was struggling with her daughter being very difficult and she wondered why she had such a difficult life.
In the same breath, a voice came to her and said "Guess what Mirabai, this is the human experienced. And it is nothing special. It is just your version of it."
This realization made her feel safe and connected.
Proudest moment in partnership
Mirabai is in a very happy, healthy marriage that is going on 20 years.
There was a huge opening that happened when she met her current husband, Jeff. He was none of the things that she had always looked for in relationships.
She was always drawn to the bad boy on a bike. And they had to be no older than her.
Jeff was 12 years older than her, so she rejected him right away. And he was way too nice. He embodied all the qualities I was overlooking.
It turned out he was anything but boring, which was what she equated these qualities to.
What is the best partnership / relationship advice you have ever received?
Make sure that your partner's spiritual orientation is aligned with yours.
Best Partnership Book
Mystical poetry – Rumi, Hafiz, Lala, Mirabai, Song of Songs, Mary Oliver and Rilke
It's an aphrodisiac, a guide book, affirmation and provocative.
Interview Links –