Victoria Allen – Courageous Loving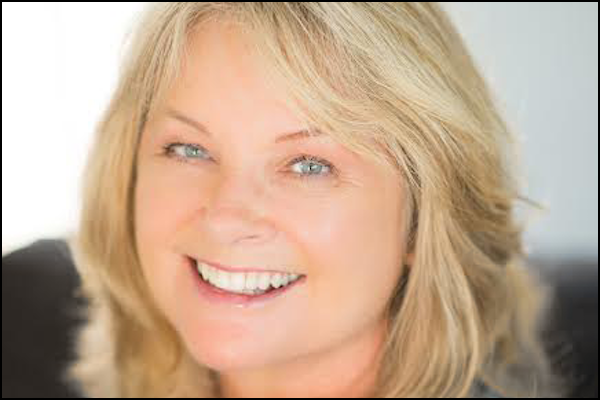 Victoria Allen, is a marriage and family therapist, retreat leader, spiritual mentor and founder of Raise Your State.
For over 3 decades she has empowered women around the globe to extinguish menacing fears and shed limiting beliefs, so they are able to bring forth their deepest love into relationships.
She believes that women carry the transforming power to introduce fierce self-love into their lives, make loving choices, and courageously cultivate fulfilling and intimate relationships.
With decades of experience and study with some of the world's greatest spiritual masters and healers – including Don Miguel Ruiz (Best-selling author of The Four Agreements®) – she brings a wealth of expertise and experience to help women access the Courageous Love that is already inside of them.
How can women reconnect with their feminine side
Victoria recommends getting in touch with what nurtures them and give them pleasure and take care of themselves body, mind, spirit.
She has found that men just want the women in their lives to be happy. So recognize what supports their men in being successful with them and be their hero. When you do this, men just really step up.
Guiding Principle, Quote or Mantra
Hold radical respect in relationship.
This is a heart based respect. Hold each others heart as you would your own heart.
When You Tripped Up
Victoria had become very good friends with a woman and they supported each other through very intense times and bonded through wounding.
Over time, Victoria began to shift and did not want a friendship built on wounding. And she began to move away and her friend could feel it.
How she tripped up was not being direct and clear with her friend. She didn't want to have a confrontation or hurt her, but her pulling away created a lot of pain.
Eventually, her friend had the courage to talk to Victoria.
Proudest moment in partnership
For Victoria this is her commitment to her current husband of 15 years.
They had known each other for many years as friends. Then things aligned and they both knew it was right for them.
She has a deep knowing about him and what he's here to do and she wants to support that. And he came in with the intention to hold her heart and take care of her heart.
Even after all these years they continue to grow and expand and deepen.
How do you keep a relationship growing and expanding?
We go through all seasons in a relationship and it is not always going to be Spring and growing. Sometimes it will be Fall when we shed things and release them.
When a relationship can hold a big enough container to hold the ebbs and flows that we both go through individually and together and include it all in the relationship then you can enjoy the fluidity of a relationship.
What is the best partnership / relationship advice you have ever received?
We are love. We are here to remember we are love. And we're here to live our happiness.
Best Partnership Book
The Mastery of Love: A Practical Guide to the Art of Relationship: A Toltec Wisdom Book
Interview Links –
Email – victoria@raiseyourstate.com