Dr. Azita Nahai – Don't waste a good trigger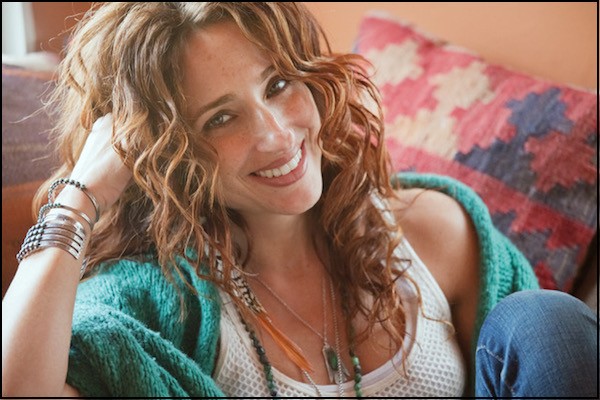 Dr. Azita Nahai is a Kundalini Yogi, speaker and therapist. She is the founder of Trauma to Dharma™ ~an experiential method that integrates a holistic mind-body-spirit approach to healing trauma and transforming one's pain into purpose. As a domestic abuse survivor turned thriver Dr. Nahai experienced a piece missing in her own recovery, and so, she created it. Her decades of research support the use of Kundalini yoga and meditation as a valuable therapeutic modality in post-traumatic growth.
As a trauma specialist, she is fueled by her passion to awaken and empower others to become conscious and active participants in their own healing. Dr. Nahai's anticipated Trauma to Dharma™ book launches in Winter 2017.
Guiding Principle, Quote or Mantra
Don't waste a good trigger.
Your partnerships are mine fields of triggers and they are their for a reason.
When You Tripped Up
Azita lost herself in an abusive relationship for six years in her early 20's. She was looking for anything and anyone to fill an emptiness that she felt inside.
She was struggling with her own pain from childhood and found a bigger pain to focus on in this abusive relationship.
Azita started to lose herself in order to accommodate someone else. She would do anything to seek approval even if it meant she went completely unseen.
She needed to lose herself in order to find herself.
The "DUH" moment that changed your partnerships forever
Azita's 'DUH" moment happened when she was going through her immigration interview to become a U.S. citizen.
The immigration officer called her out on a period of her life where she essentially went missing. This was the time that Azita was away at treatment and completely off the map and in hiding.
Her defenses started to come up and she wanted to armor up. But instead she took a breath and told the officer the truth. And the woman said "me too."
This moment has informed Azita's life. The realization that we're not meant to go through this life alone was a huge breakthrough for her.
What is the best partnership / relationship advice you have ever received?
Whenever we come to a place of disagreement, go on a silent meditative walk with your partner. Don't speak. Go outside. No talking, just walking.
This will help you to move the energy/emotions.
Best Partnership Resource
Getting the Love You Want: A Guide for Couples, 20th Anniversary Edition
The Payoff of Partnership
With her husband, Ricardo, Azita is learning how to master the highest form of yoga – marriage. Having to hold a hard pose and continuing to hold it and knowing you can do it.
Being able to have the soulful partner that Ricardo is, required her to accept and receive what she actually knew she deserved. And by accepting this, she ended up getting a whole lot more.
She actually got a twofer, because he is not only her life partner, but also her business partner.
Interview Links –