Joe Amoia – Just because everybody else jumps off a bridge…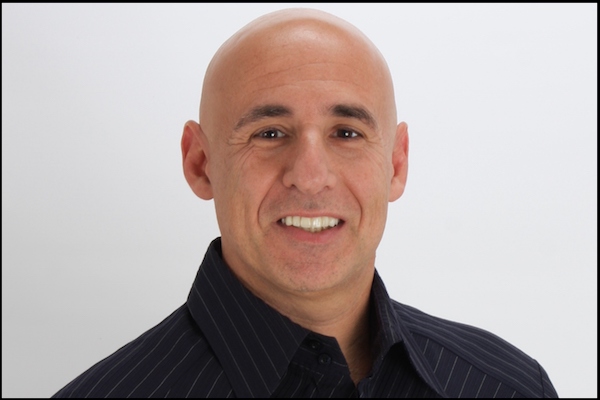 Joe Amoia, is a Love Life Transformation Specialist. He is author of the popular blog, GPSForLove.com, which teaches women how to navigate the complex world of men, dating, and relationships and his YouTube channel has been seen by almost 3 million viewers worldwide.
He has been an on-going contributor to The Huffington Post, Huffington Post Live, DigitalRomanceTV.com and YourTango.com and he has been featured as a relationship expert on several episodes of the Style Networks, #1 TV series, Jerseylicious
Joe has a passion for helping others identify, resolve, and overcome the real obstacles which are preventing them from creating the results they are looking for in their love life.
After a 17 year career as a successful Chiropractor, Joe closed his practice in 2010 to dedicate his life to helping others find love, REAL Love, the kind that lasts!
He is happily married to his wife of 15 years, Natalie, and they have three sons.
Are you a member of a BMC – Bitch and Moan Club?
Do you get together with your friends and focus on the bad experiences you have had in dating and relationships.
Guiding Principle, Quote or Mantra
Be honest with yourself and then speaking your truth as lovingly as possible to your partner.
Respect your partner by taking responsibility for your words and actions.
Give yourself permission to be human.
The "DUH" moment that changed your partnerships forever
There was a time in Joe's chiropractic career that the business was struggling. He was feeling stressed and he feels stressed he tends to get nit-picky around the house.
Fortunately a coach of Joe's pointed out how hurtful this was to his wife. This was a lightbulb moment. It had never occurred to him that his behavior was hurting his wife.
He went home and sat down with his wife and apologized and she burst into tears.
This has been an ongoing process for Joe and he still works on it today.
A great way to be able to call each other on your stuff
Joe and his wife have worked out signals that allow them to safely call each other out when they are acting out. This is a great technique for resolving disconnects in your relationship.
Proudest moment in partnership
Joe was very close with his father and they did everything together. His father passed away when he was 15 and this created a huge void in his life.
Recently Joe was coaching his son's baseball team when they won the championship. Just being on the field and seeing the joy as the kids jumped up and down brought him back to being a boy with his Dad.
Being able to experience this from the other side was surreal. Watching his son succeed in life was 100 times greater than when he won the championship as a child.
What is the best partnership / relationship advice you have ever received?
Don't take shit from anyone.
If you''re in a relationship where you're taking crap from somebody because you feel that you need to. You don't feel you're worthy or you don't think you can have a relationship if you don't take crap. Then you need to take a good look in the mirror and ask if this is the life you want to live.
Just because everybody else jumps off a bridge doesn't mean you have to.
Best Partnership Resource
Men Are from Mars, Women Are from Venus: The Classic Guide to Understanding the Opposite Sex
Interview Links –