Troy Spry – Love is represented by action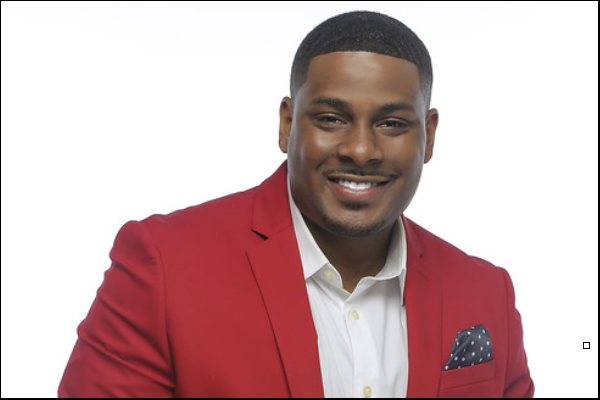 Troy Spry is a speaker, author, and certified life and relationship coach and "Reality Expert".
Troy's blogging has taken him to new levels as he has released two books "Teach Me How To Love: Why What You Don't Know Will Hurt You" and his first E-Book entitled "Teach Me How To Love: A Man's Journey Toward and Through Marriage."
Troy's mission is simple: to inspire individuals to first become better people so that they can become better mates, create better relationships and ultimately help to build better communities. He is a firm believer in the fact that you must live life intentionally and on purpose!
Guiding Principle, Quote or Mantra
Lust will get you there, but only love will keep you there. Because love is represented by action.
When You Tripped Up
When Troy's mother was dying, he lived a couple hours away and his twin sister was providing the majority of the care for their mother.
He tripped up when he made light of all that his sister was doing to care for their mother. And until he stepped into her shoes and provided the care himself, he didn't truly understand.
As a result of this trip up he now goes the extra mile to understand his partner's perspective on things.
The "DUH" moment that changed your partnerships forever
When Troy and his wife were expecting their daughter they got in a big fight because Troy had not put together the baby crib yet.
Their daughter was not due for a few months so he didn't know what the hurry was. Turns out it was because of what putting the crib together meant to his wife.
This is a great story…check it out.
What women need to know about men…
Men are different. We think differently. We behave differently. So ladies seek to understand from his perspective first before condemning him.
Embrace those differences instead of fighting them.
What most men don't know about women…
A lot of women see a man being vulnerable as strength. But men don't know that, so we think we have to be hard and tough and seem so strong all the time.
What's really sexy to a lot of women is when a man can be more vulnerable, because she sees security in that.
To a woman vulnerability is not weakness, it's intimacy.
Proudest moment in partnership
Troy values his partnership with his wife the most. Everything she touches with him is gold. Her support for him is priceless.
What is the best partnership / relationship advice you have ever received?
What you invest in, is what will grow.
Best Partnership Resource
The 5 Love Languages: The Secret to Love that Lasts
Don't You Dare Get Married Until You Read This! The Book of Questions for Couples
Payoff of Partnership
Troy was always good at writing content, but he was not so good at grammar. His wife stepped in and started editing his blogs.
Once she did this, Troy's writing started getting picked up by major publications like Jet Magazine and Black and Married with Kids and Digital Romance.
And they have become a lot closer as a couple because she got to know his inner thoughts and know him at a higher level. These were two big payoffs.
Interview Links –
Instagram: @xklusive5
Snapchat: @xklusive5