Kelley Kosow – Integrity is a lifestyle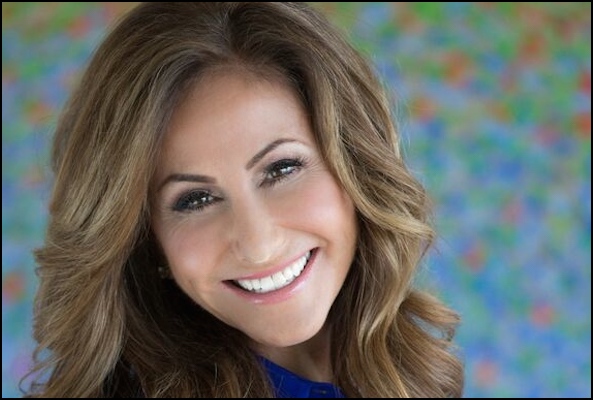 Kelley Kosow is the author of The Integrity Advantage, a motivational speaker, and the Chief Executive Officer of the highly acclaimed Ford Institute.
She continues the legacy of the New York Times bestselling author and thought leader, the late Debbie Ford, and leads the development and teachings of The Ford Institute's transformational programs to thousands of people across the globe.
Known as a "kick-ass coach" to high-level executives, change makers, and celebrities committed to personal transformation, Kelley blends her quick wit, laser sharp insight, and relentless compassion to help people upgrade their lives on a cellular level.
Throughout her impressive career as a successful lawyer turned personal growth super star, she has been featured in Oprah Magazine as someone who could "Dream it, Do it." You also may have seen her in People, InStyle, Working Mother, Latina, the NY Times, Conde Nast Traveler, the LA Times or on one of her many television appearances.
Guiding Principle, Quote or Mantra
"There's nobody out there, because I truly believe that in a room full of people the only one who can't see yourself is you. We learn through situations, we learn through relationships, and we learn through our body."
When You Tripped Up
Kelley was in a marriage that ended up in divorce. At that time, she was a perfectionist who needed her makeup, outfit, career, and everything in between to be perfect. Her husband at the time was having some problems with his business and she didn't want to be associated with his failures. That was her biggest turning point when it coincided with the work she started doing with Ford Institute. She learned that if you're pointing one finger at someone else, three are pointing back at you.
How do you own all your projections?
She explains that first you have to have your projections unconcealed. You find out whether it's a disowned quality. Once you see it, you have to find out how you've been like that. Then you have to find the gift of that quality. After that, you're able to be straight with people and dispel the story of negative projections.
Check this out.
Proudest moment in partnership
Kelley's so proud of all her partnerships. She's in such a great place and has surrounded herself with amazing people in all parts of her life. She specifically mentioned the man she's been dating for the past year. He's so kind, supportive, and giving. She described it as being such a healthy relationship.
Find out more in the interview.
What is the best partnership / relationship advice you have ever received?
There's no one out there. Always look at yourself. How are you co-creating what you are experiencing?
Best Partnership Resource
Debbie Ford: Spiritual Divorce : Divorce as a Catalyst for an Extraordinary Life (Paperback); 2006 Edition
The Integrity Advantage: Step into Your Truth, Love Your Life, and Claim Your Magnificence
Payoff of partnership
She described the payoff of partnership so well by simply putting it, "A life I love". She feels like she's on a magical carpet ride.
Interview Links –