Lorna Poole – Believing it's possible for you
Lorna Poole is a dating coach who helps smart, savvy successful women who are single find love with a great guy by showing you how to master the dating phase from getting asked out to I do.
She founded Magnet For Love Coaching after her own love disaster; she decided it was time to get it right. She realized she kept attracting the wrong guys and knew if she never took her love life seriously, she would never meet her Mr. Right. Luckily for Lorna, she is now in a loving relationship with her "great guy".
Lorna Poole is the host of the Magnet For Love Podcast and a professional speaker who is passionate about empowering women to move beyond the fear, pain, and regret that has held them back from attracting the partner they truly want and deserve.
Guiding Principle, Quote or Mantra
Show up in the relationship as you want it to be. If I want a kind and loving relationship, am I showing up that way?
When You Tripped Up
The biggest trip-up that Lorna experienced is what she accepted. She used to go out with men who weren't ready for relationships. She would stay with them even when they admittedly said that they weren't over their ex. She changed that completely and now knows what to accept and what she's worth.
Proudest moment in partnership
Lorna explains that her proudest moment was when she got the inner strength to communicate her needs. She was once one of those people who would avoid big topics, anything emotional, and anything vulnerable. She learned overtime to communicate those needs and be very skillful with it. She helps people in her trainings deal with those same issues that she once had.
What is the best partnership / relationship advice you have ever received?
Go after what you want. You have to believe it's possible for you.
Best Partnership Resource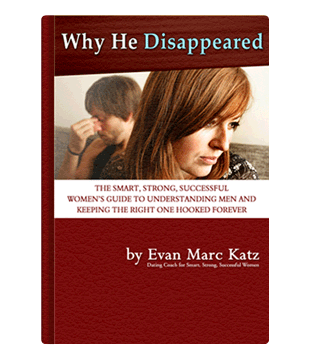 Why He Disappeared? – Evan Marc Katz
The Payoff of Partnership
Lorna explains how she was always miss independent for so long. When she ended up being with a great guy, she felt so good after a while and realized that they are in this together. No matter what they had to go through, they would be in it together and support one another no matter the situation.
Interview Links –
Lorna's Website: 15 Fun & Flirty Conversation Starters That Get The Hot Guy To Notice You.