Robert & Melanie Novak – Following your divine guidance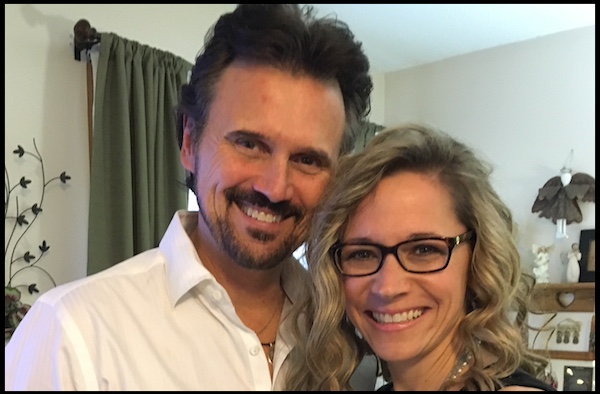 Today, we will be sharing an inspiring story of love and wonder with a couple live on their honeymoon from Vail, Colorado. Robert and Melanie Novak newly joined in union less than 48 hours ago. They will be sharing the divine orchestration of them meeting just 4 months ago and the confirmations of knowing that this is "my person" and that they are supposed to be together. Along with the decisions they made as the catalyst for these events to be orchestrated as they were.
Did you go to the body, mind, and spiritual expo looking for a partner?
Robert shared that they met at a body, mind and spiritual expo. They had not planned on meeting anyone at the expo. Robert was doing readings there and at one point he stepped out for a little break, and that's where he saw Melanie.
Listen to find out what happened next.
How did this evolve as you went forward?
Robert gave Melanie his email and other information on a professional level. They ended up emailing back and forth for a while and got to know one another. When he reached out for her to talk to someone about divine guidance, she was very excited. Then, Robert asked her if she wanted to meet up and exchange information before he left for his trip to Egypt. From that moment, their connection grew immensely.
What does "my person" mean to you?
Melanie explains that it's the more deep emotional connection that you share with someone. Up until her relationship with Robert, she hadn't felt that before.
Everybody wants the fairytale…
Robert tells us that right from the get-go there was a connection. They found communicating with one another was so easy and felt so right. Everything flowed right away and there was all these little bread crumbs confirming it. They trusted the insight and guidance they were getting right from the start.
What is the best partnership / relationship advice you have ever received?
Melanie – Know yourself. Once you know yourself, it's much easier to connect and find the person you're supposed to be with.
Robert – Don't get caught up on the image. Ask yourself, do you really like the person?
Interview Links –
Share the magic of the proposal