Robert Kandell – Being responsible with your communication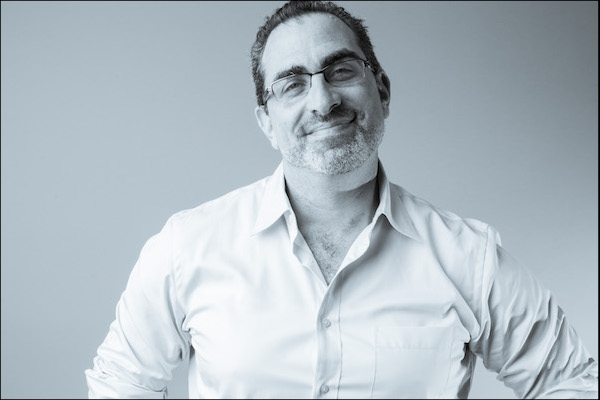 Hailed as "part football coach, part loving Dad, and part slightly crazed drill sergeant" Robert Kandell has spent the last sixteen years helping people re-energize their lives and build better relationships through more honest and authentic connection.
After building a successful consulting firm in San Francisco, he then took his business acumen and co-founded OneTaste in 2004 with Nicole Daedone. Taking on the challenging task of bringing conscious sexuality to the mainstream market, Robert built the company from scratch to a high seven-figure international corporation.
He left OneTaste in 2014 to start his own Consulting firm helping small businesses become marketable and profitable. Robert is also an accomplished teacher, coach, and lecturer. He brings his enthusiasm and acumen to his weekly podcast, Tuff Love, on subjects around relationships, intimacy, communication and gender dynamics.
Guiding Principle, Quote or Mantra
Don't withhold. Tell the truth and be deliberate.
And
Being responsible with your communication.
What's behind sexual shame for men?
Robert explains that everyone has shame, at least a little of it. And shame is when someone doesn't feel 100% fine with talking about something. Society puts really strong boxes around what is "appropriate" – what you can talk about, what you can think about, what you can fantasize about. Most people who are outside those boxes find it hard to express their feelings and thoughts. It's even harder for men because men "aren't supposed to express their feelings".
Find out the rest of what Robert had to say by listening to the podcast.
What can women do to support the men in their lives who are feeling sexual shame?
Robert explains that the main thing you can do is to practice approval. Think of a computer with a virus. You don't throw out the computer, you instead work to isolate and eliminate the virus. It's the same situation when it comes to people. Making sure that you're on your partner's side, that you approve of them as a human being, and you will work with them to explore and better the situation, will help alleviate any sexual shame.
What have you noticed from the "swipe right" society that has developed in recent years?
Robert believes that it's been a mess but there is hope. The first thing he notices is the balance of masculine and feminine dynamics. There's also been a big change in terms of male and female roles. In just one generation, we've seen the gender pay gap shrink. It's gone from 64 cents i the 80's to currently, 94 cents per dollar. This has enabled women to make their own choices, rather than rely on a man financially. Because of this, you'll see a portion of men quit on things and look towards video games and porn, rather than the dating scene.
This topic was so interesting and Robert had so many amazing things to say. To hear the rest of what he had to say, listen to the podcast.
What's your outtake on "ghosting" and the impact from it?
Ghosting is defined as basically not completing a communication cycle. What's happened with social media and today's digital world, we assume communication is done once we send a text, comment, or email. We've learned to be very lazy communicators.
Robert believes that there are two types of ghosting. One would be because people believe there is an endless amount of other, easier ways of getting the same result, and two, some people believe that it's nicer to just stop all communication, rather than saying that you're not interested. In reality, this is not true.
What is the best partnership / relationship advice you have ever received?
You can't see all of who you are without an outside approving look.
Best Partnership Resource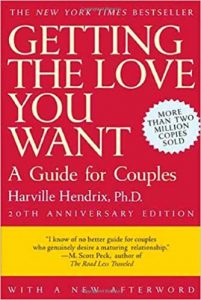 Getting The Love You Want – Harville Hendrix
Interview Links –