Kongit Farrell – What's your vision?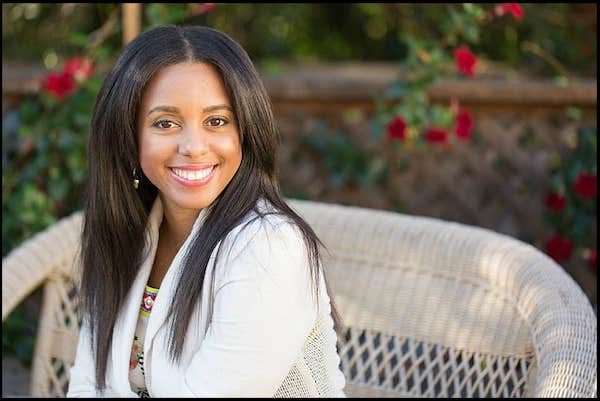 Kongit Farrell, is a licensed marriage family and sex therapist. She works with couples to repair and transform their marriages after painful infidelity, lack of sexual intimacy and turmoil from family problems sabotaging their relationships.
Kongit also helps single men and women who are struggling with dating and finding compatible partners. She's been known to do some successful matchmaking and has been approached by production companies to work her magic!
She's the founder of The Inspired Journey Counseling Center, that is dedicated to helping people achieve healthy lives, loving relationships and achieving the satisfying sex they deserve.
Kongit has been happily married for ten years and she and her husband are expecting the arrival of their first baby soon.
Guiding Principle, Quote or Mantra
Active listening.
A Time When You Tripped Up
Kongit has always had that therapist vibe. Even when she was very young, people would ask for her advice. She knew she had that gift but wasn't sure about what field to pursue.
She came from a broken family, divorced parents, and a single mom. In her teens to early twenties, she was having unhealthy relationships with anyone who she dated. She couldn't figure out why that was happening. she had come to realize that she has never had a proper relationship template. She didn't know how to communicate, she didn't know how to plan for a healthy relationship, and didn't know how to make the proper selections.
Find out how Kongit turned this around by listening to her interview.
That "Duh" Moment in Partnership
Kongit goes back to that time where she was really struggling with her misaligned visions and goals. She remembers one relationship in particular where her partner had really different views on relationships. He didn't want to be in a committed relationship and he wan't to see other people. She kept approaching the situation like "Why do you want to see other people? Why am I not good enough for you? Why do you not want to be in a relationship with me?". After some time she realized that it wasn't at all about her. It could have been any woman in the world. He just didn't want to be in a relationship.
Proudest Moment in Partnership
She describes her proudest moment being her entire courtship with her husband. She had put so much work into understanding her patterns and finding her vision, and now everything had paid off. When her and her husband first started to know each other, she felt great going into it, felt confident with everything, and it resulted in her finding her person.
What is the best partnership / relationship advice you have ever received?
Be intentional.
Best Partnership Resource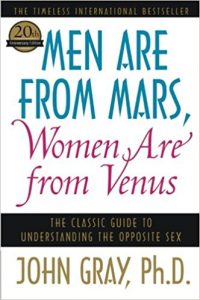 Men Are From Mars, Women Are From Venus -Dr. John Gray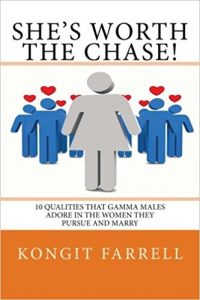 She's Worth The Chase! – Kongit Farrell
Interview Links –