Jamie Elizabeth Thompson – Empowered desire approach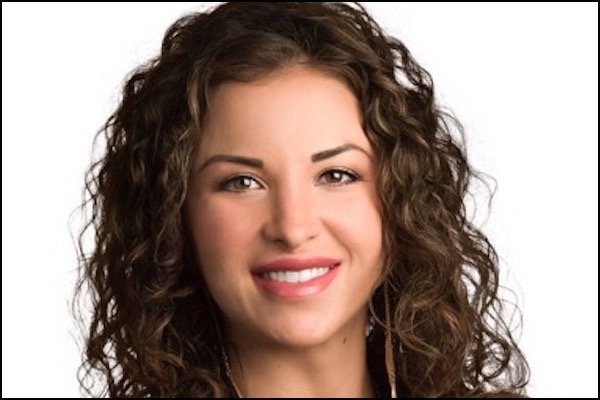 Jamie has had a career helping individual and couples become fully self-expressed, empowered, and deeply met in sex and intimacy for 11 years. She specializes in helping impact-driven couples get outside the box they are currently in and explore new desires safely, let go of sexual shame, and quickly move through conflict about intimacy.
She is the creator of 'Turn On Your Erotic Wiring™' which teaches couples and individuals how to
Have the best sex of their lives
Break through plateaus inside AND outside the bedroom
through expanding their 'Erotic Menu™'.
Guiding Principle, Quote, or Mantra
The empowered desire approach – Responsibility, curiosity, and vulnerability.
When You Tripped Up
There was a tendency that Jamie played out in several relationships that she described as her trip up. Her tendency was to want to control her partner and manage their experience. She's always been very intense so it was showing up in her relationships by trying to control everything. When she wasn't able to control she would begin to be resentful towards her partner and the situation.
Where she figured out how to work with her actions was by giving herself her own playground where she could be at her full self. That place was the bedroom. She could exercise her full potential. She set up a container where she could be a lot and not limit herself. What she found by creating this was this deep bodied surrender.
Why was the bedroom your chosen safe playground?
There was a simple seed of desire that made me want to play with this in the bedroom. She wanted to go to a new space where she felt control and where she could lose control. It felt like the best place to explore that.
Proudest Moment in Partnership
There was a moment where her partner was really upset. Jamie would normally go into a defensive reaction or a care-taking reaction. What she's been working on is to be able to take their reaction but not take things personally or take away from their experience. She's been so used to showing up as a coach rather than a partner in the relationship. During that moment there was four words that came from her that can truly change someone's life – Thank you for sharing. In that moment she felt her heart open.
What is the best partnership / relationship advice you have ever received?
Your partner is always reflecting.
AND
Every trigger begins and ends internally with us.
Best Partnership Resource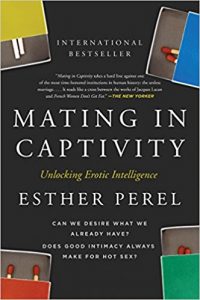 Mating In Captivity – Esther Perel
Interview Links –